Here's a really easy soft batch chocolate chip cookies recipe that taste amazing and you can freeze the dough for up to 7 mo. for a small batch too!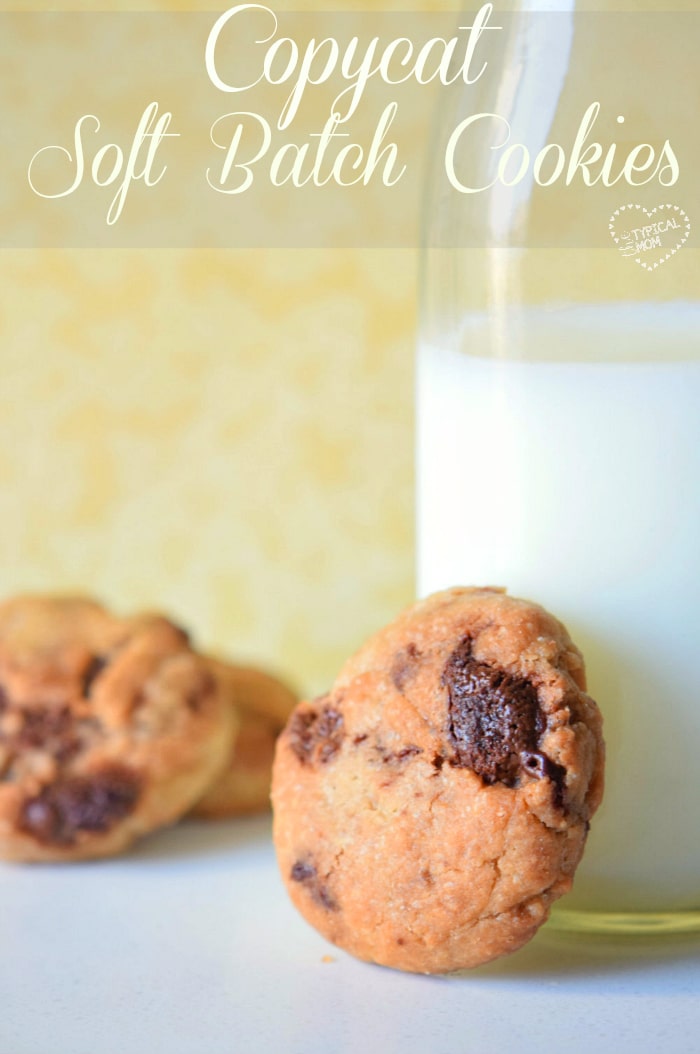 Have you ever had Soft Batch chocolate chip cookies in the package and just love how soft and chewy they are, well here's a way to copy that idea at home! This chocolate chip cookie recipe is super moist and there usually aren't any left once they're made, here's how you make them.
They're the perfect size too!
Well of course you can make them bigger but when they fit right in the palm of your hand is the right size for me.
There isn't a real secret to these soft batch chocolate chip cookies, they're just extremely chewy and soft.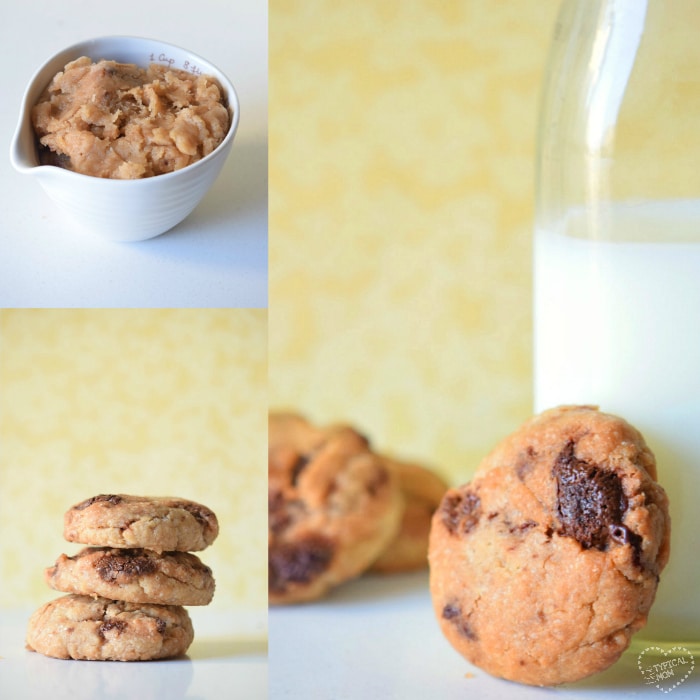 So you will need the typical ingredients for cookies, but following the increased amounts to make them extra moist!
Then I will tell you the other trick to making them chewy below.
The other key to keeping them moist and chewy is to NOT overbake them.
Take them out of the oven when the edges are just browning and the middle still looks a bit underdone. Leave them on the baking sheet and they will continue to cook a bit longer but continue to stay moist.
You can even freeze this soft batch chocolate chip cookies dough for up to 7 months!
So if you want to make half this batch and keep the rest for another evening you can do that!
Substitute chocolate chunks for any other candies too for a variety.
Soft batch chocolate chip cookies
Ingredients
Instructions
In a bowl mix the butter, brown sugar and white sugar. Add the eggs and the vanilla and mix for 1 more minute. Combine the flour and mix until everything is well mixed and there are no lumps.

Use a spatula to mix in the chocolate chunks in. Put the dough in the fridge for 20 minutes.

Preheat the oven to 350 degrees. Use your hands to make balls with the dough. Slightly flatten them (but make sure they are thick. Put in the oven and bake for 12 minutes or until done. Do NOT over bake them. Take them out when just the edge are becoming crisp but middle looks a bit underdone.

Remove and let them cool before serving.
For more easy recipes and crafts please LIKE The Typical Mom on Facebook, sign up for my newsletter, and follow me on Pinterest!