Yes it's the holidays and that means sweets, baking, and yummy treats. My kids love creating fun and easy recipes with me and so we came up with these snowman s'mores that we had last night.
When it comes to cooking with kids the key is EASY! You don't really need to cook for these, and if you do want the marshmallow to melt after you've made your snowman s'more you can just pop it in the microwave. What you will need to make this easy Christmas dessert is:
Graham crackers
Mini chocolate chips
A chocolate bar
A roll of rollos
Add colored gel if desired.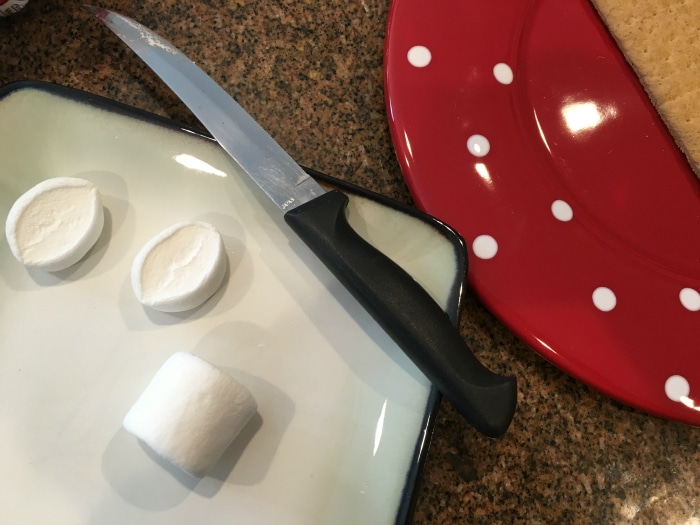 It is easier if you cut the big marshmallows in half so they stick to your graham cracker.
We used mini chocolate chips and flower looking sprinkles to decorate our Snowman S'mores.
Use a piece of chocolate for the brim and a rolo for the top of the hat….then add some chocolate frosting, green, and red gel (in a tube found in baking section) for other snowman parts!