Send a Free Disney magical message online featuring Disney characters complete with a video of you and personalized with your child's name too.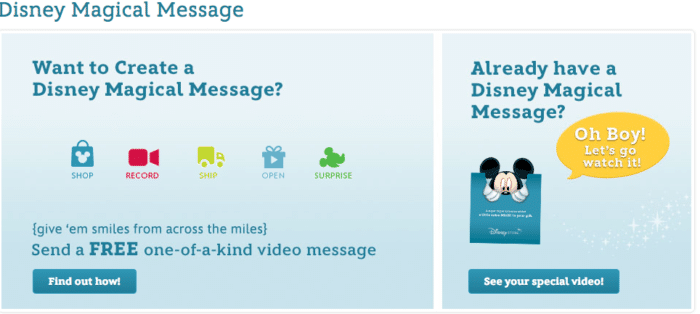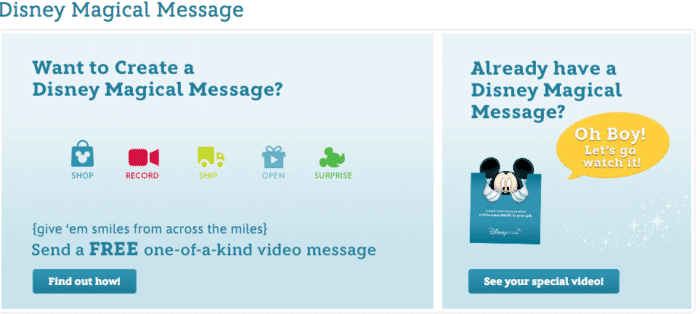 I found where you can send a free Disney magical message to basically anyone online. All kids love Disney characters and you can customize the message to feature their favorite one! All you need is a webcam on your computer so you can video tape a message to a loved one who lives far away. Take as many takes as you want until it's just right, customize it with their name and Disney character and send it off…how fun would that be to receive!
We first shared how you can get a free letter from your favorite Disney character and everyone loved that!
Now you can create a digital postcard if you will with a message you create and your child's name too compliments of The Disney Store.
Send your Disney Magical message today
For more easy recipes, tips and free printables please LIKE The Typical Mom on Facebook and follow me on Pinterest! You can also sign up for my free weekly newsletter which is packed with goodies I know you'll love. 😉