We went on a long road trip this summer to Sedona, stayed at the Arizona Grand Resort and Spa, and while we were in the Phoenix area we visited the Sea Life Aquarium Tempe too…..we love fish!! Special thanks goes out to the Sea Life Aquarium for sponsoring this post so we could share our experiences with you.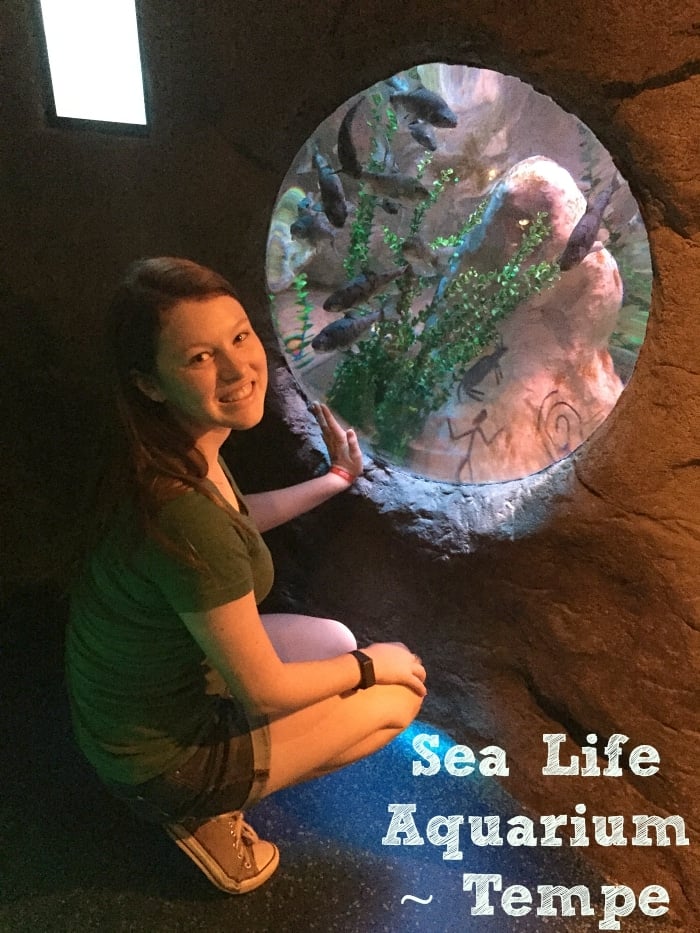 Sea Life Aquarium in Tempe is located inside the Arizona Mills "mall" shopping center….we loved that!! There was a lot to see and do and was a great afternoon for the 4 of us girls, let us show you around!
Once we entered this fun looking place there were things to touch, fish and sea life to see and much more to do….even something special at the exit!
Whenever we go to an aquarium my little 2 always want to touch whatever they can! The fish are great, and they had some really brightly colored ones but the hands on exhibits are the best at any aquarium for them….we found a great one at the Sea Life Aquarium Tempe location!
This was another fun part! If you've ever wondered what it would be like to be under the sea with fish….this is about as close as you could get! FUN!
And THIS was the most fun! Walk through the long see thru tunnel and see sharks, sting rays and fish swimming about at Sea Life Aquarium Tempe. This was really cool…even for Mommy! There were little places to sit along the sides too so you could sit there for as long as you'd like to watch them swimming about. 😉 When exiting there was a fun play area for my little ones to run off some energy too…us Moms appreciate those. See more of what this aquarium has to offer on their website here.