Savings Catcher Walmart APP is fantastic!! There's really no need to price match anymore at Walmart because with the Savings Catcher Walmart APP, they now do the searching for you and give you the difference back in a Walmart eGift card just by scanning the bottom of your receipt!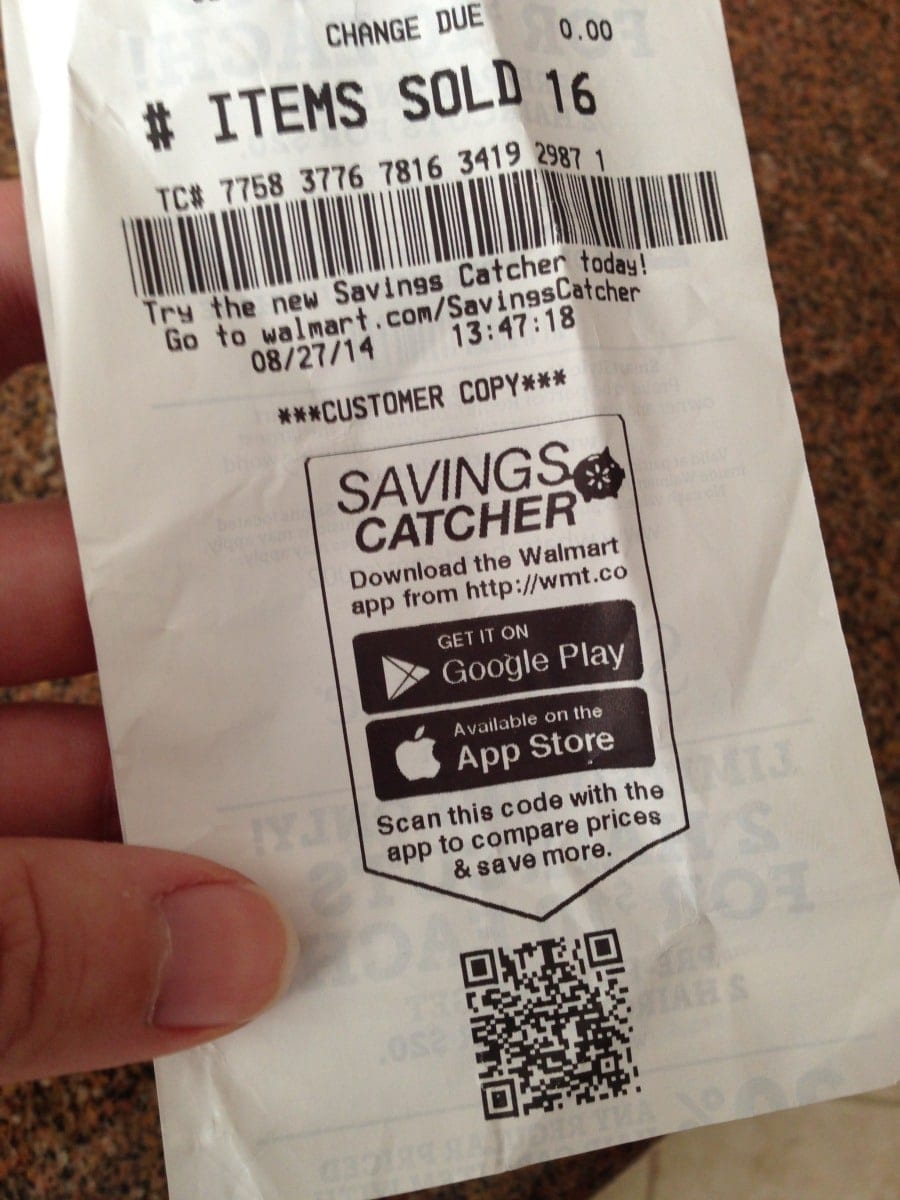 You can download the Savings Catcher Walmart APP on your iPhone or Android device or Text Phone to 63257. It is a great way to get cash back when shopping and a way to save money in store.
When grocery shopping with kids at Walmart you can even save money with this. Of course look for the best deals but then scan your receipt and you can see how much more you've earned. If an item is cheaper somewhere else you get the difference deposited into your account. Then redeem for a free Walmart gift card.