When you're a Mom you're always concerned with the safety of your children….and yourself that is. One thing on my list when I'm looking for a security system is something that doesn't carry a monthly fee AND is easy to use. Let me show you why Remocam smart home security camera fits both those requirements! Special thanks goes out to Remocam for sponsoring this post so we could share our findings with you.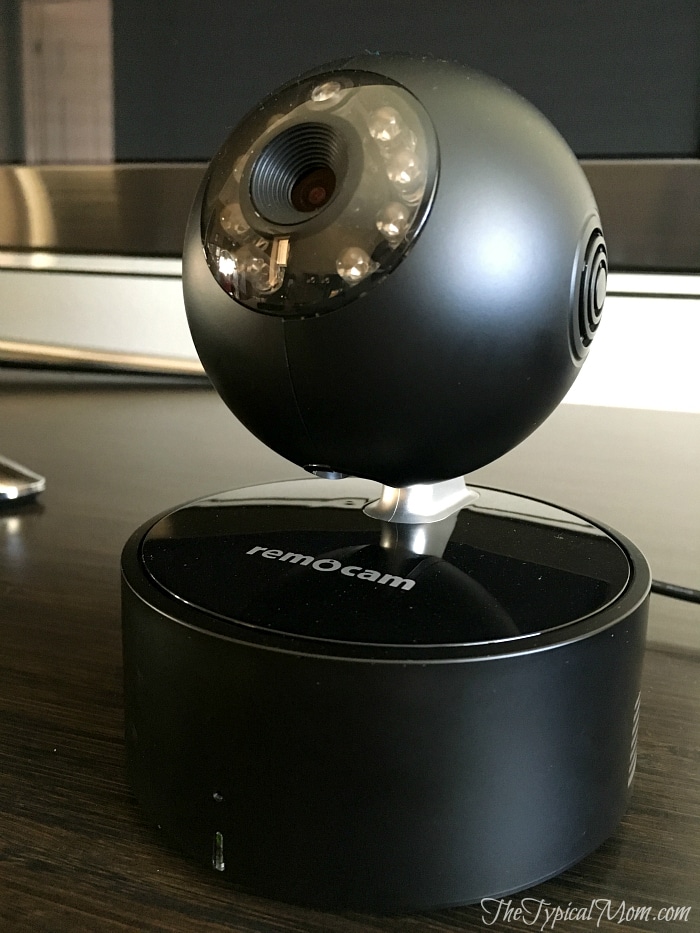 There are several features about the Remocam home security system (aff.) that really set this camera apart especially for the price point. The camera is able to rotate almost completely around and can pivot up and down giving an amazing amount of visibility. The night vision is also a great feature and works quite well, the visibility is about 20 feet out. The camera can also zoom in and out without becoming pixelated or blurry. Another great feature is that it allows you to take still and or video and it will be saved or stored on your device. As a paid service you can also record to the cloud for safe offsite storage but that is optional. The ability to talk and to listen using the camera remotely has come in handy many a time to call our kids to dinner and to see what they have going on while watching TV or playing video games. Nothing like a little "big brother" action to make a parent feel comfortable. You can see here how clear it is.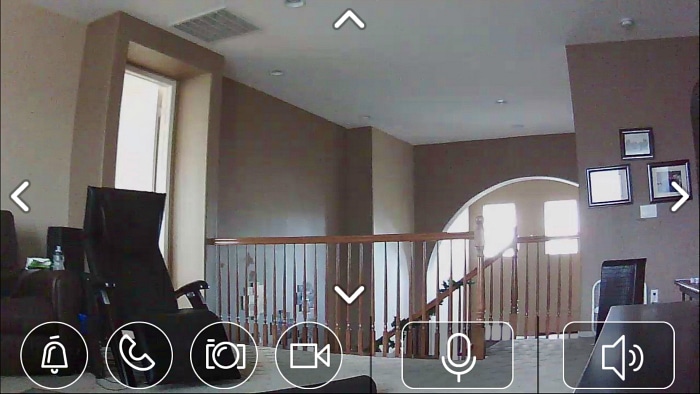 We have used Remocam  (aff. link) in a couple of different applications. The first one was in our game room which the aforementioned features were very handy and the siren was great to annoy my kids as payback for the many times that have annoyed us. LOL. The second was at our front door. I have tried several other devices for this application and the main issue that I had with those cameras was the amount of time it took to connect to the camera and it wasn't feasible to do so. With the Remocam that hasn't been the case. The time it takes to open the app and to connect to the camera is under 20 seconds making it feasible to use for this application and even when it is dark you can clearly see what's happening in the area.
We also use the remote to control a lamp that we have in our house. It works very well for the times that we have left during the day and come home at night. Our house can be very dark and hard to come into the house as the light switches are not anywhere near the garage door. With kids and their propensity to leave items in the most inopportune places it has come in handy quite often. Overall this is a good device that I would recommend to anyone that is thinking about getting a camera for their home. Here's a peek of what you see and the options you have on your smartphone once it is installed.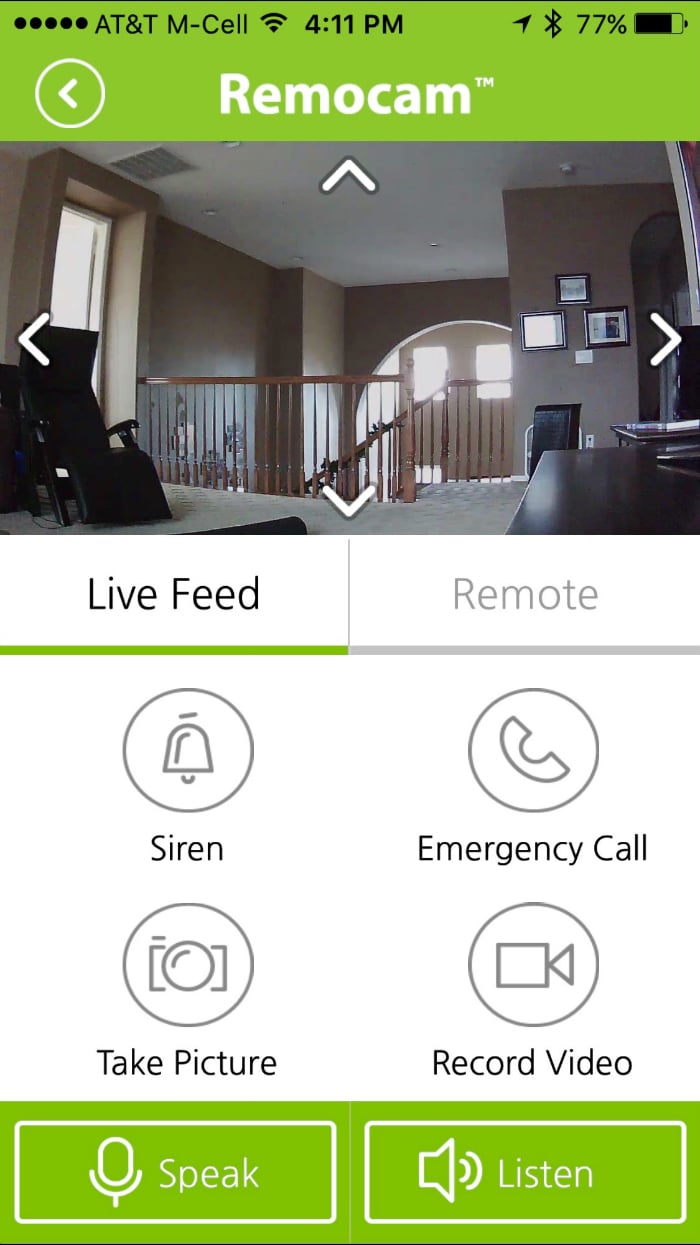 Here's some nitty gritty techie stuff for those of you who want hard core stats! 😉 We found this camera very easy to setup once we realized that the iPhone that I was using was on an AC network, once I got switched the phone over to the N network it worked the first time around. This would only be an issue if you run a split network like I do to keep the devices that need higher bandwidth needs on the 5GHZ network. After getting the camera set up the app was very intuitive and easy to use. The video feed was clear and didn't have much latency. You can find Remocam home security system on Amazon here (aff. link).