We love seafood, I'm talkin' all 5 of us would eat it every day if we could. 😉 So when Red Lobster's endless shrimp days are back we're ready to fill up! Let me show you what we had there this week, and the new item on their menu now that was really yummy (and much needed after a long week). Special thanks goes out to Red Lobster for sponsoring this post so we could share our experience with you.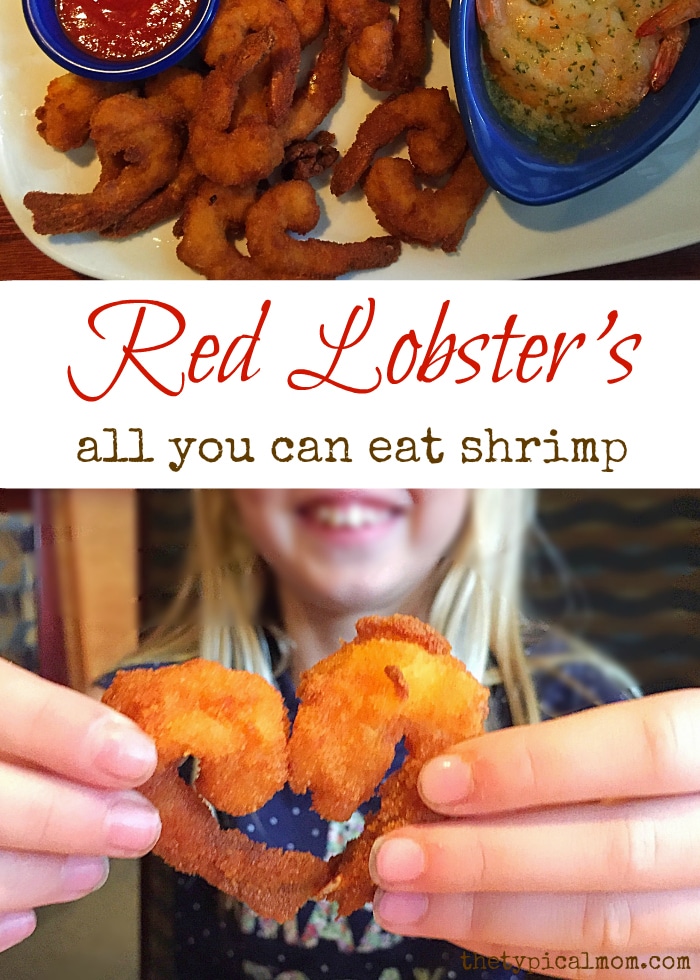 Yes….that's my little one here loving her shrimp meal….and she's only 7. 😉 I guess it's in our genes but there is something about seafood that just makes our mouths water, and when we think of seafood we think of Red Lobster (talk about mouthwatering cheesy biscuits too)! Endless shrimp is now going on for a limited time! We love it when there are special items on the menu, like the time we enjoyed their Lobsterfest a while back (delicioso).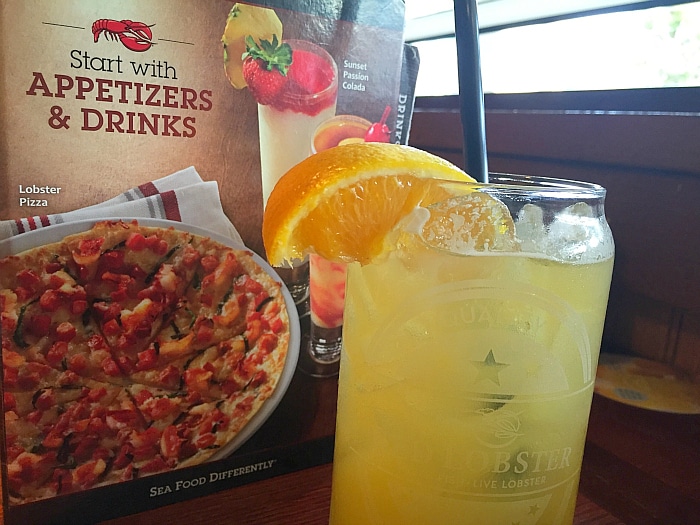 To start with I wanted to try one of their new drinks (that come with this glass to take home too…love that) called the Seaside Shandy featuring Shock Top Belgian White Ale, Cointreau, and fresh citrus juices….seriously so good. An appetizer is always good when you are eating with kids and we had a few but the pineapple habanero coconut bites were new and quite tasty….anything with coconut has to be good in my opinion. 😉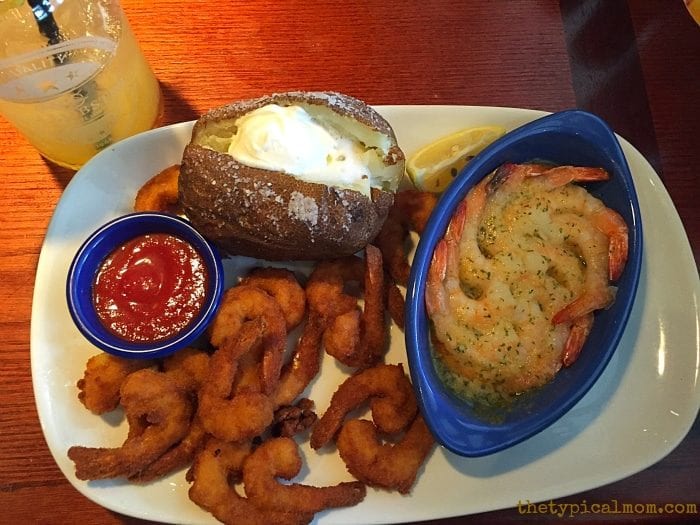 On to the main meal! You have many choices when it comes to the endless shrimp dishes. What I like is you don't have to choose just one sauce or flavor, you can enjoy as much shrimp as you'd like, any way you like, and can even mix and match different styles…..I chose garlic grilled scampi and hand-breaded shrimp for the first round (remember you can choose something different when you're done with that). On the second round I chose shrimp linguini alfredo and got a really hefty portion (had enough for a small lunch the next day too, bonus). Yes we were stuffed but there's always room for a little dessert.
Forks all around….sharing is the name of the game when it comes to after dinner goodness. 😉 Chocolate chocolate cake AND cheesecake all around to top us off during Red Lobster's endless shrimp event. It's for a limited time so hop on in with your kids…..or get away for date night (that's always fun).
I was selected for this opportunity as a member of Clever Girls and the content and opinions expressed here are all my own.