Here is information about drop in play times and birthday parties at Pump it Up in Murrieta! If you're looking for coupons and deals to this indoor bounce house facility I have new ones listed here to save you some money on activities for kids in Southern California.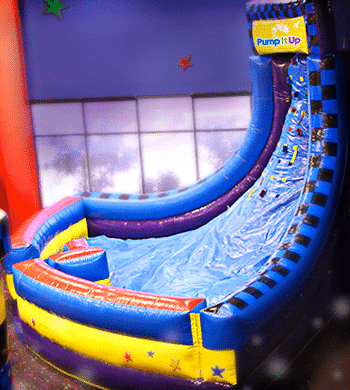 Pump it up Murrieta is an indoor bounce house facility (there are several other locations too) where kids can jump, jump, jump their hearts out. They offer Open Play times for younger children, as well as birthday parties (they even offer glow parties). I like to find cheap activities for kids in Temecula and Murrieta so when I find coupons and deals I like to share them with you here. (image above via pump it up)
Here are new Pump it Up Murrieta coupons and deals
Here is the schedule for Christmas Break at the Murrieta facility, open play is from 10-12:00 & 1-3:00 and there is a fee per child. Make sure to call (951) 677-1933 or book a spot online & sign a waiver that must be brought in each time you visit.
Here are directions to the Murrieta Pump it up location. Here are all the Ca. locations.
** If you're looking for other FUN places to go in Southern California and around Temecula / Murrieta, make sure to visit my Family FUN Guide here for lots of ideas that won't break the bank!
Here are just a few my kids have enjoyed: