Easy pretzel Christmas trees you can make with toddlers and kids that are simple and inexpensive to create. Fun holiday treat everyone will enjoy.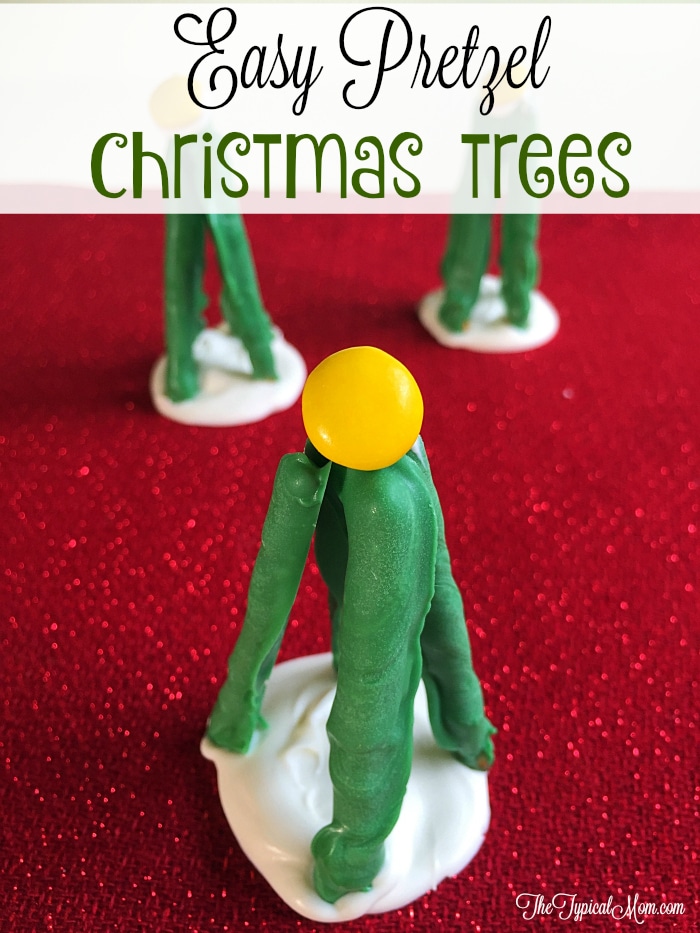 During the holidays we are always looking for fun activities to do at home…and if they're edible it really gets two thumbs up from my girls. When kids are younger you want just a few ingredients and something that is easy enough for them to create quickly, and then gobble up. Here are some fun pretzel Christmas trees you can make in no time flat.
Simple yes, but easy for young kids to do and harden quickly so you don't have to wait around to enjoy them. You will need some chocolate that will melt.
I like to use Wilton Candy Melts just because they melt really well and they are fairly inexpensive. I used white a green for this craft.
I always use paper plates, bowls, and spoons so clean up is easier too. The chocolate doesn't come out too hot once it is melted either so kids can help coat the pretzels which is nice.
Once coated lay them on a piece of parchment paper to harden….takes just a few minutes.
Then melt some white chocolate and put globs on another piece of parchment paper and immediately put one end of the green pretzel in and 3 around that that make a tree shape.
Then use a dot of chocolate to hold the yellow "star" chocolate in place at the top.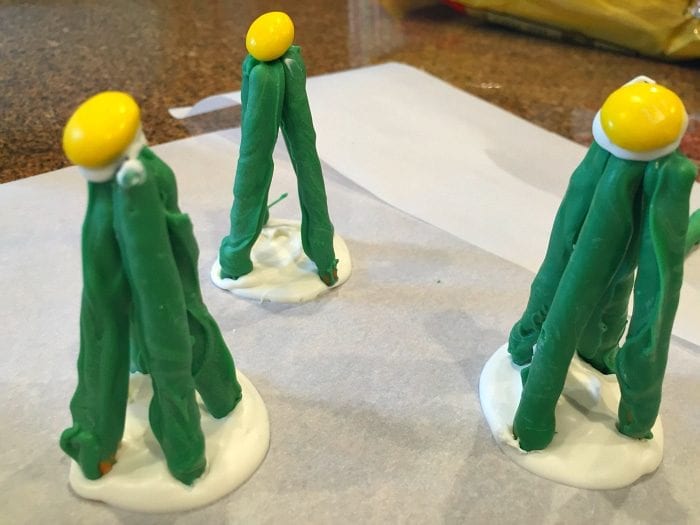 Remember, this doesn't have to look perfect and believe me they won't care. They are great additions to a gingerbread house too.
Looking for other ideas?