It's winter time, and what does that mean…..well everything penguins, polar bears, and snowmen right??!! Well better than any other polar bear crafts out there, this easy winter craft for kids is edible….and yummy I might say! Here is how you make a polar bear out of just a few yummy treats.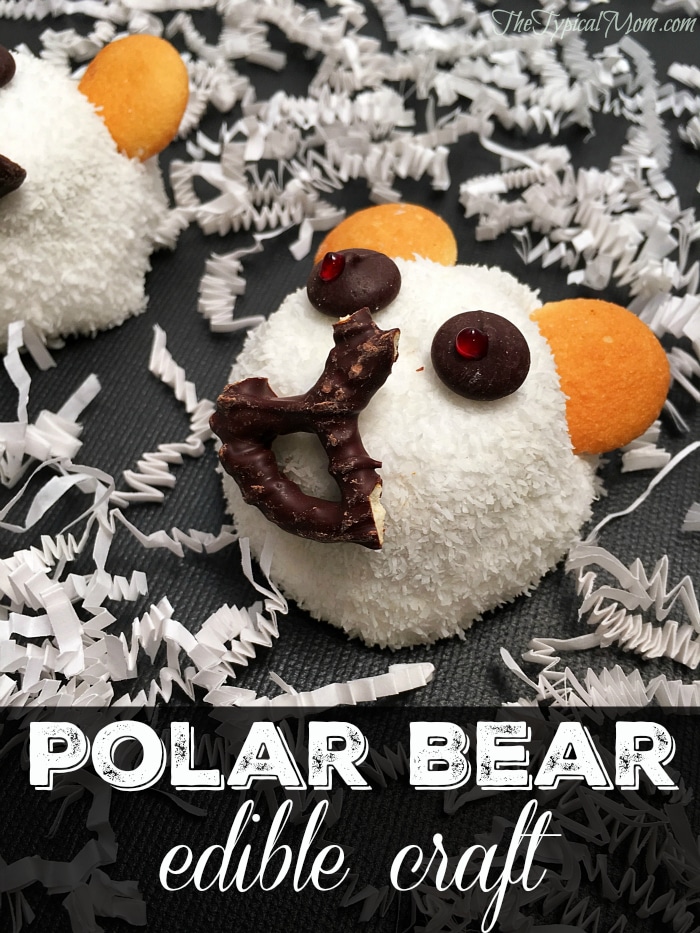 Fun right??!! Can you guess what we made this polar bear out of? Well you may recognize the chocolate chips and mini vanilla wafers, but the mouth took a little breakage and if you're my age you might recognize the marshmallowy chocolate cake we used for the head…yes it's a snowball!! Oh the memories I have eating these sticky treats!
First you will need a snowball. They typically sell them at the checkout stand of the grocery store and come in packages of 2. Underneath is a chocolate cupcake filled with cream and the outside has marshmallow with coconut (you can buy and entire box of snowballs here -aff. link). Break the chocolate covered pretzel sides off and cut two slits for the mini vanilla wafer ears.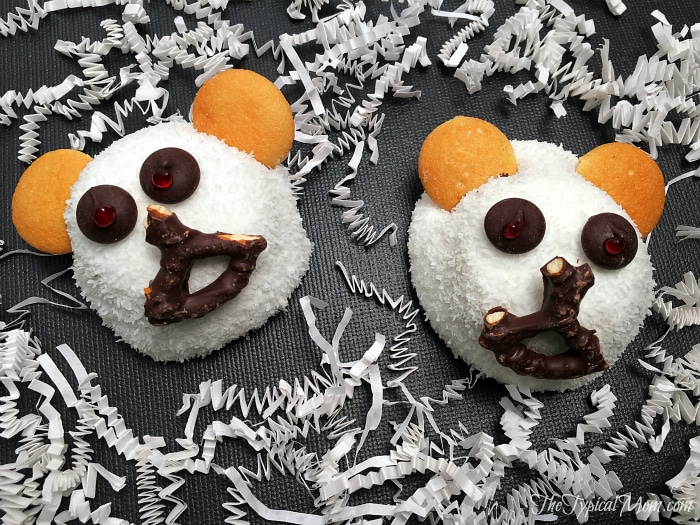 Here are a few other cute and edible polar bear crafts for kids.
All Free Kids Crafts made these polar bear pretzel sticks.
Handmade Charlotte made these cute cone polar bear treats.
Mrs. Willis' Kindergarten made these cute paw polar bear cupcakes.
Cheryl style made these cookie polar bears.
My instructions are above for the snowball polar bears you see here.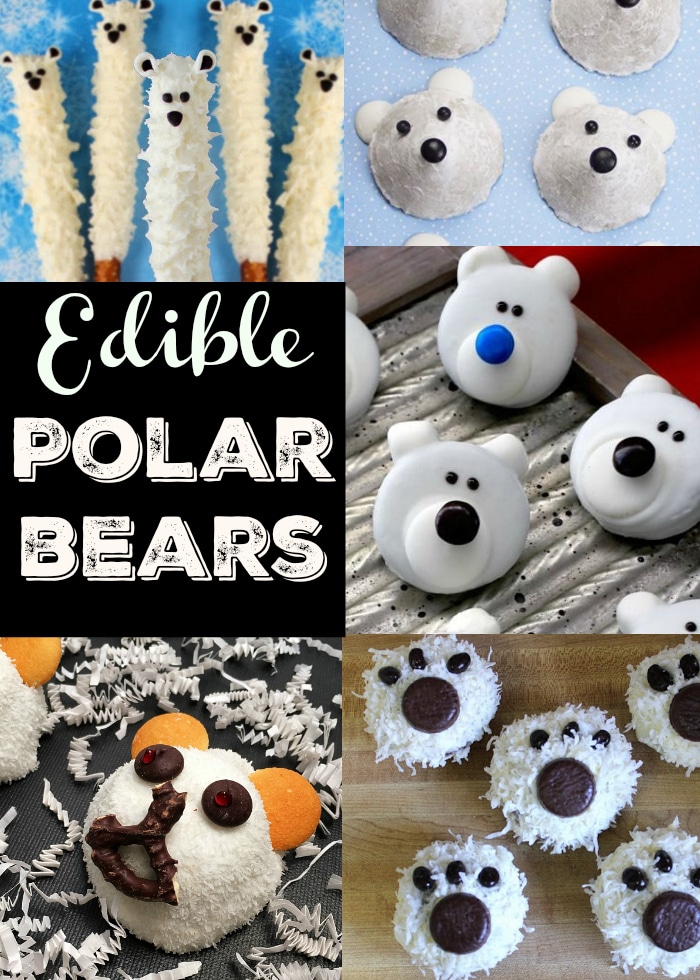 For more great tips, recipes, and crafts please sign up for my free weekly newsletter & follow me on Pinterest!