Create a Peanuts themed dinner while watching the new Peanuts trailer for the movie coming out this November. See the Peanuts dinner and dessert we made.
Have you heard about the new Peanuts Movie coming out soon??!! Who doesn't think about their childhood when the names Charlie Brown and Snoopy are heard. Love them! Now that I have kids of my own I am anxious to share the Peanuts characters I loved as a child. When we took a sneak peek of the upcoming movie we decided to create a Peanuts themed dinner to go along with the upcoming premiere in November. This is a sponsored conversation written by me on behalf of Tyson Foods.
So fun right??!! The Peanuts Movie trailer is SO cute and made all of us laugh out loud.
We brainstormed together to think of what we could make for dinner that would be Peanuts inspired, and the two things that came to mind. Flying Ace's bones and Charlie Brown's shirt, so we got to work.
First things first, I had to grab a few items from Sam's Club to create our Peanuts themed dinner.
For the flying Ace's bones I thought Tyson crispy chicken strips would work well, wrapped in a crescent roll for a fun "twist"!
For Charlie Brown's shirt we would need items to create marshmallow bars as well as some white & semi-sweet chocolate chips…..easy enough!
When we got home we wrapped the Tyson chicken strips with 1 crescent roll each. This is an easy recipe and fun to get the kids involved too…the more the merrier we say. The chicken says 400 and the crescent rolls want 375 degrees in the oven so I set it for the lower temperature and checked at about 10 minutes.
I flipped a few over and put them back in for about 5 minutes. Tyson crispy chicken strips come fully cooked (found in the freezer section of Sam's Club).
You are merely heating them up and don't have to worry about anything being raw which is a huge for a busy Mom.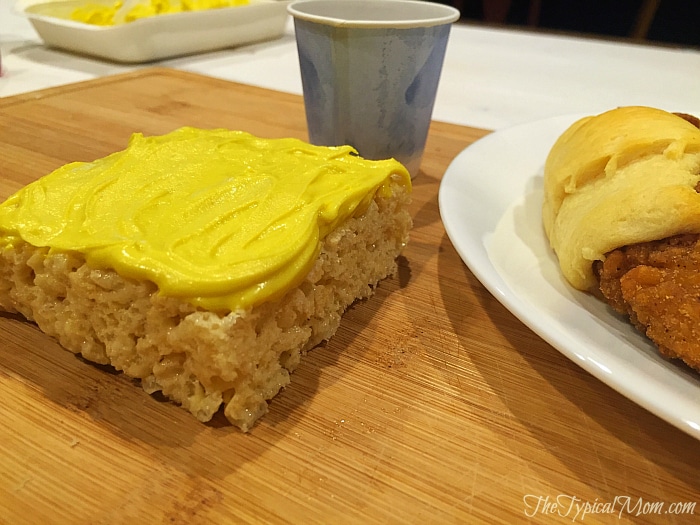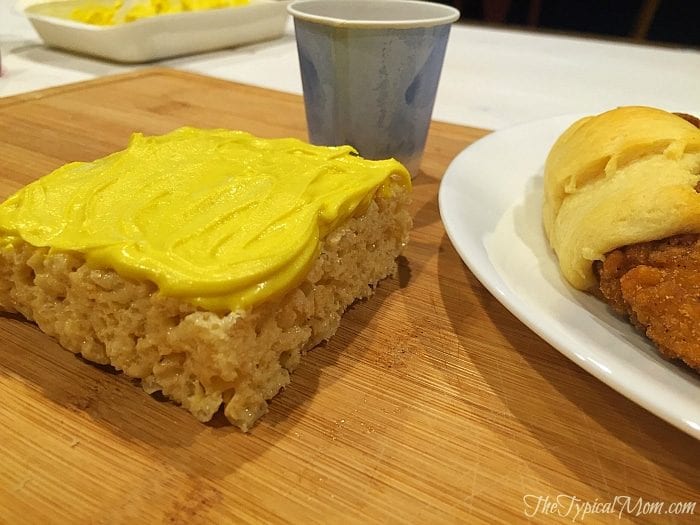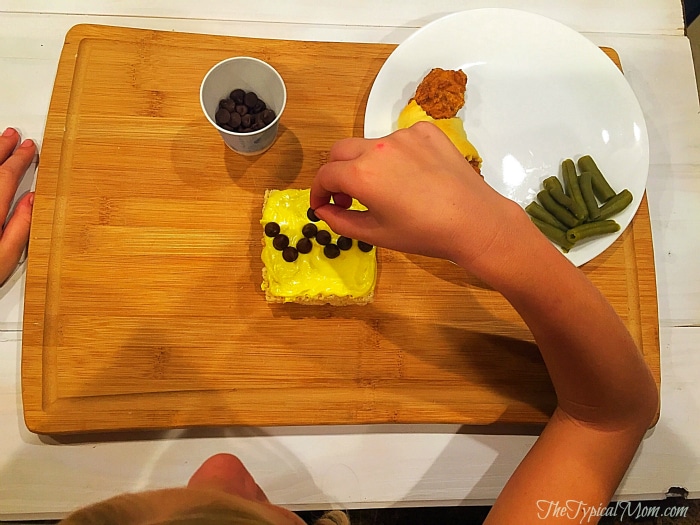 I made marshmallow treats, cut them into squares, melted white chocolate chips (added some yellow food coloring) for his shirt and let my daughter create the brown zig zag stripe with semi-sweet chocolate chips. Kids love cooking. If you involve them in the process they are much more likely to eat a variety of things because "I made it".
Of course this meal is the most kid friendly, and yummy, you could make but in general it is a great way to really talk with your kids and involve them in the dinner time process!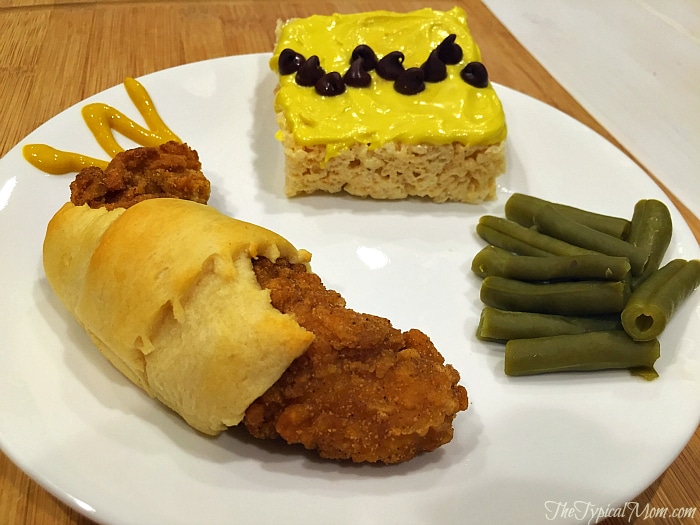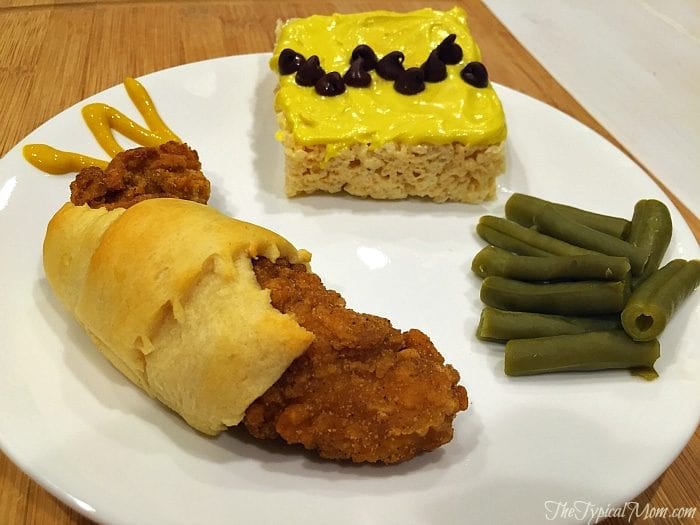 Add some veggies and a zig zag of mustard for dipping. Now you've got a Peanuts themed dinner or after school snack you and your kids enjoy. Watch the Peanuts trailer too while enjoying this fun meal. It debuts in November so be sure to look out for it's premiere.
This is a sponsored conversation written by me on behalf of Tyson®. The opinions and text are all mine.