Ok so I am a sucker for desserts. I would rather eat a bit less dinner to make sure I have a bit of room for sweets, like these peanut butter brownies. They are homemade but quite an easy recipe. If you've never made homemade peanut butter frosting it's unbelievable and quick to whip up for cupcakes or desserts like this. Wow is all I have to say.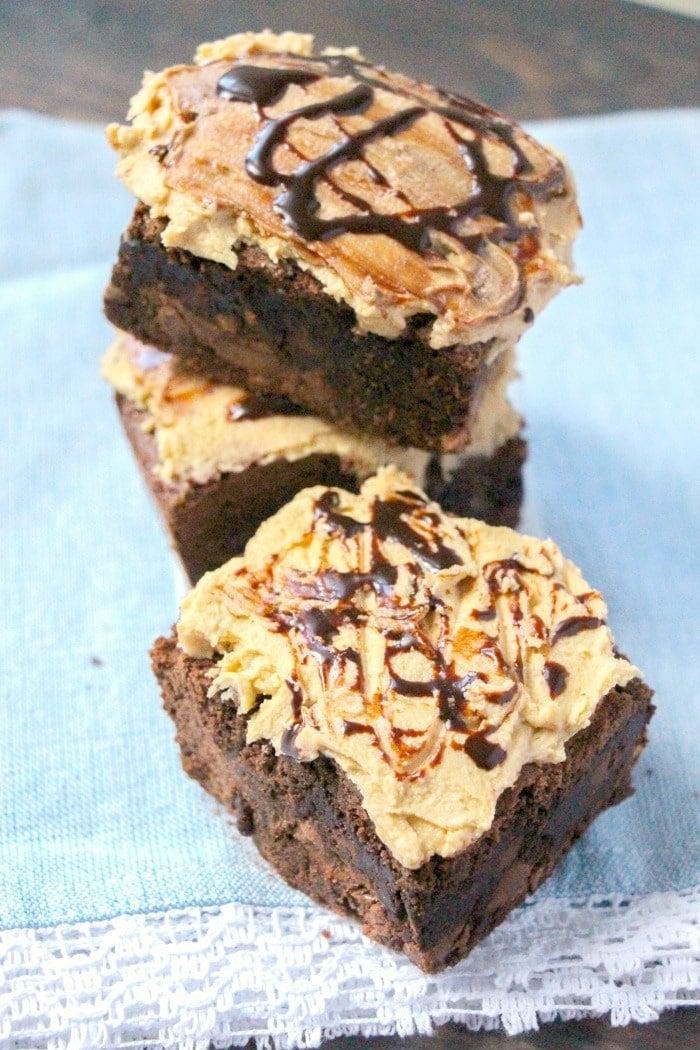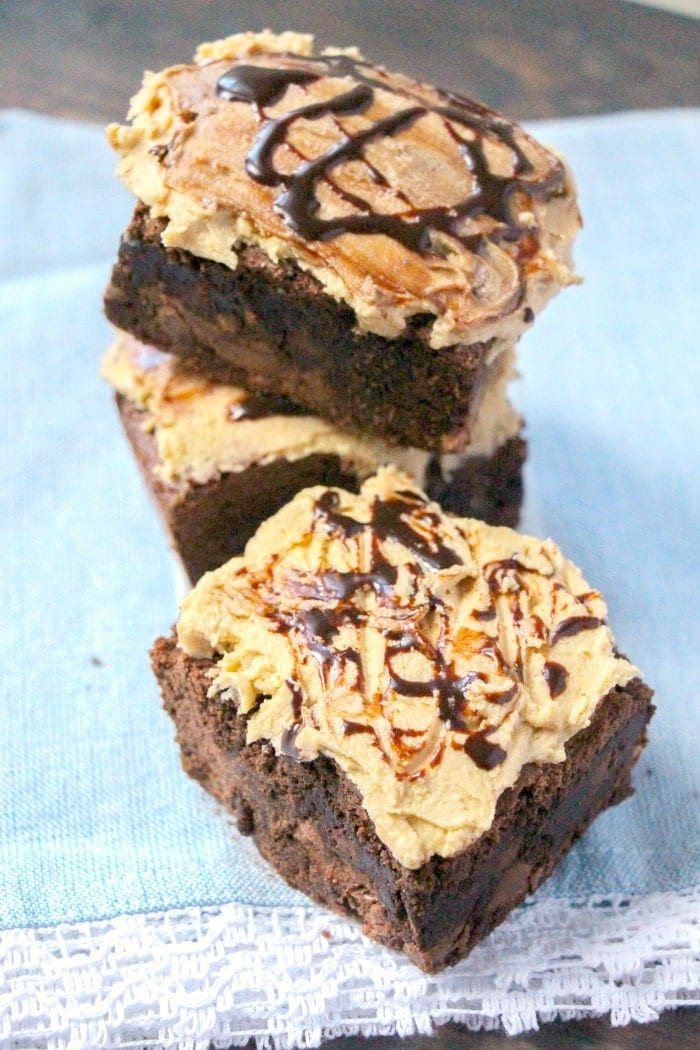 Well the frosting is peanut butter, the brownie is homemade. Perfect for when you want something sweet, or use the frosting recipe on cupcakes too! If you are looking for a homemade brownie recipe it isn't too hard, probably easier than you had initially thought. We have made peanut butter brownie in a mug before that is lickety split fast and easy, but if you want a larger batch of the same goodness this peanut butter brownie recipe is a great one to use. Here's how you make them.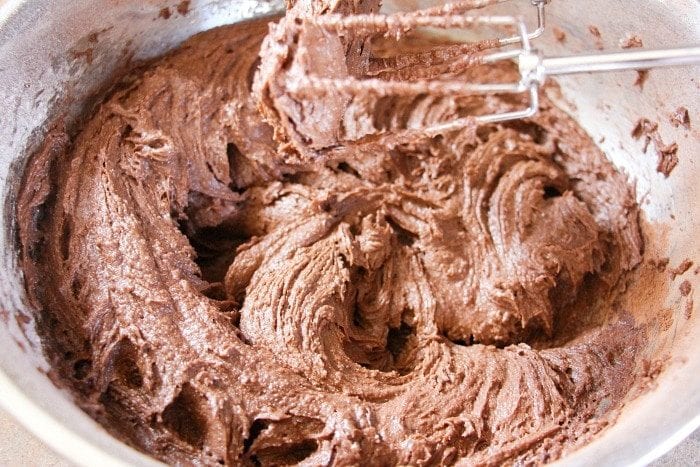 All the ingredients for the brownie need to be made first and while you are waiting for them to cook in the oven you can get going on your homemade peanut butter frosting recipe. This is a great one for your kids to help with too. It is great to get them involved in the cooking and baking process if you can. Here is a printable version of both.
Peanut Butter Brownies
Peanut butter brownies
Ingredients
Brownies:

2

c

. sugar

2

tsp

. vanilla

4

eggs

1

c

. oil

3/4

c

. cocoa powder

1

c

. flour

1

c

. chocolate chips

Frosting:

1/2

c

. butter softened

2

c

. icing sugar

1

c

. creamy peanut butter

3

tbsp

. heavy whipping cream or whole milk

optional chocolate sauce to drizzle on top
Instructions
Preheat oven to 350 to cook brownies. Spray square pan. Mix oil, sugar until well blended and then add eggs and vanilla. Just stir until blended. Mix dry ingredients in another bowl, then stir dry ingredients into the oil mixture. Pour into your greased pan and bake for about 20 minutes or until the edges start to pull away from the pan and allow to cool completely if frosting them. For frosting but butter, peanut butter and icing sugar into a bowl and whip together adding the cream as need to reach the consistency you want. Spread the peanut butter frosting on the top of the brownies and drizzle chocolate over that if desired.
If you're a rich chocolate lover like me you will really enjoy this and it really isn't that hard to throw together. We hope you enjoy these homemade peanut butter brownies and if you do you've got to try our peppermint fudge recipe too! Great during the holidays, and take the peppermint out and make it all year long too.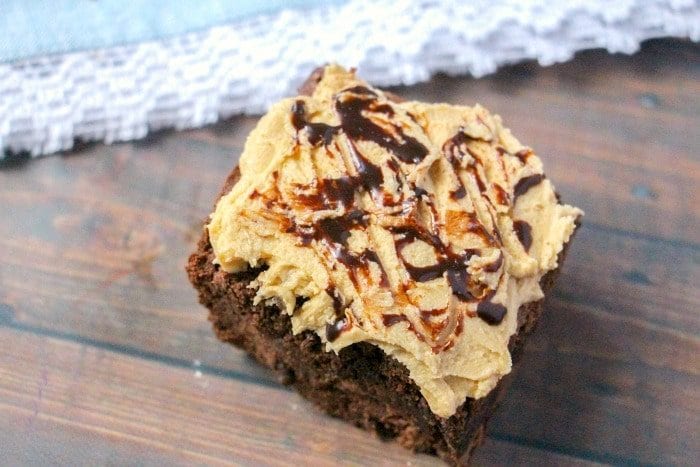 For more easy recipes, tips and crafts please LIKE The Typical Mom on Facebook and follow me on Pinterest! You can also sign up for my free weekly newsletter which is packed with goodies I know you'll love. 😉