We love games!! From store bought to creating something new out of something ordinary, we love finding new ways to make fun at home. Here is a way to make your own Jenga game using wafer cookies!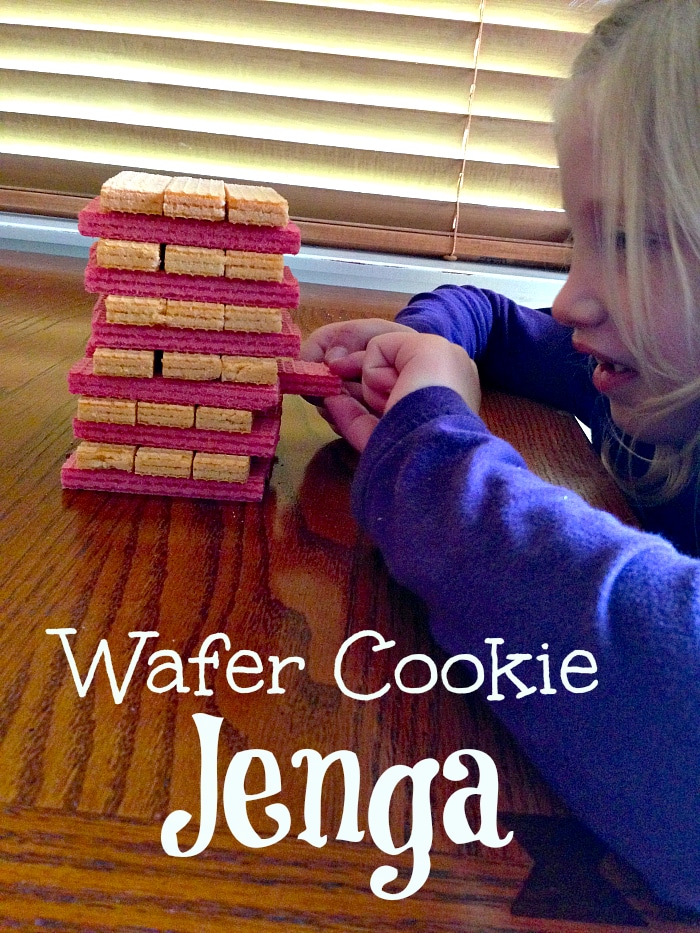 Remember Jenga?? Such a fun and easy game with little wooden blocks. Well we lost many of our pieces and I think it got tossed somewhere along the way, so when I saw these cookies I thought ahhh haaaa!
We just stacked three at a time….three one direction and then three the next direction as high as we wanted and it worked pretty well. They don't slide as nice as the blocks but it was a fun game nonetheless. Afterward we took them down and built houses with them placing four in a square, then across for a top, or three in a triangle then some across the top….great for that too!