If you're looking for an easy home whitening kit for your teeth this one worked really well for me and made a big difference in the way my smile looks!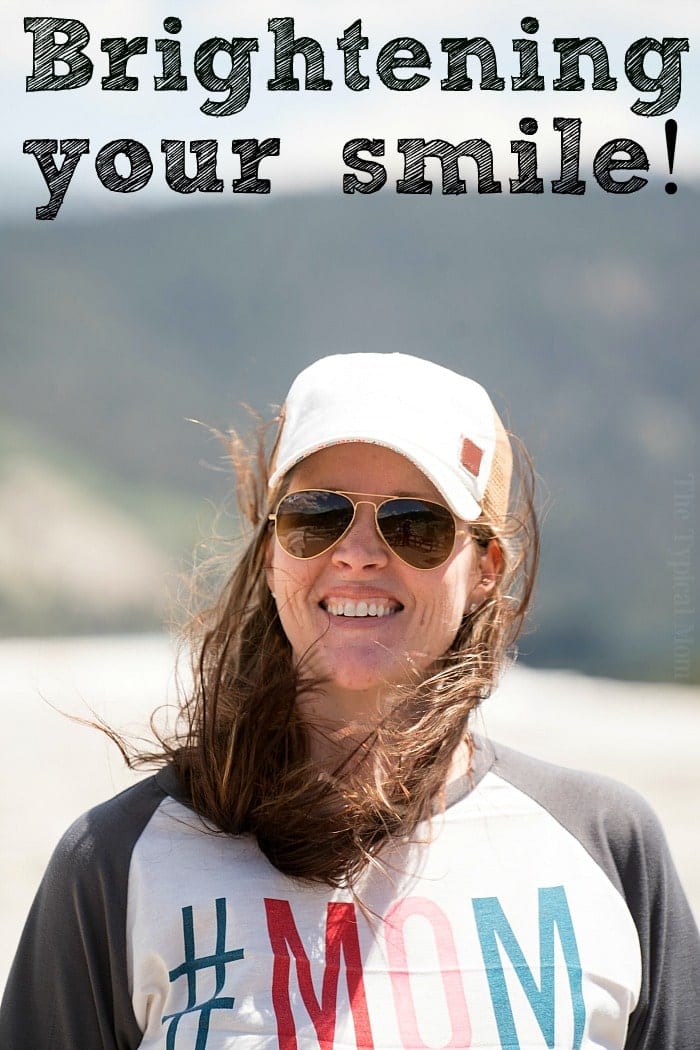 If you're looking for a teeth home whitening kit I actually used a great one these past few weeks. I will say that I was hesitant to use one at all and wasn't sure it would really work at all since I was doing it myself and not going to a dentist but I was pleasantly surprised! Here is my Smile Brilliant review to show you the difference, special thanks goes out to them for sponsoring this post so I could share my experience with you.
I will say it is hard to show you how significant a difference it made in pictures alone, but I would never recommend anything that didn't work for me first hand.
One thing I was concerned about was how sensitive it would make my teeth, and if it would actually work to brighten my teeth.
I had never used a home whitening kit before but after this I would definitely use it again if need be in a few years.
Let's be honest, I'm a coffee and tea drinker.
I know that's not great for keeping white teeth white but it's a must have in the mornings. At forty something I did notice they were not as white as they probably should've been but after using Smile Brilliant I was amazed at the difference. My husband was too. As a bonus they're giving away a kit to one lucky winner and offering 20% off using code temeculablogs20 at checkout!
If you're concerned about getting in your family photos this year, this is a quick fix.
Here are pictures of before (top) and after (bottom) during the process.
FRONT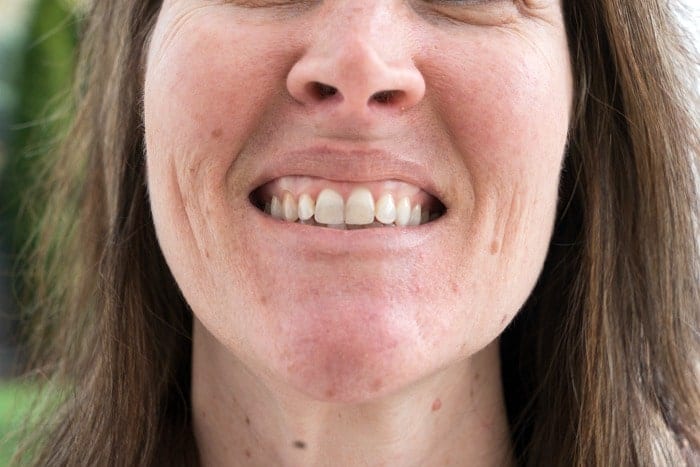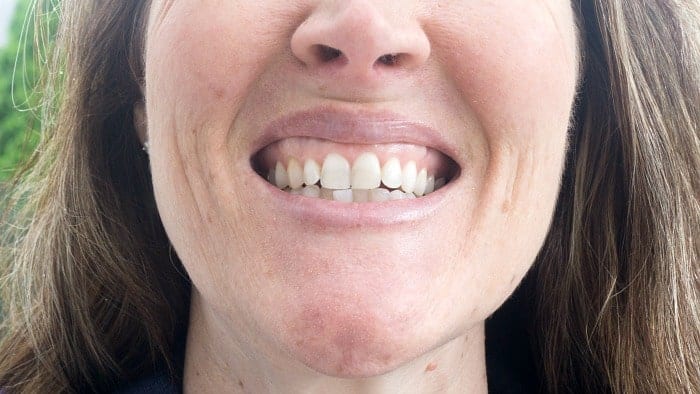 I tried my best to take the photos in the same location and lighting but of course it is hard to do that exactly. There is quite a bit of discoloration beforehand and it was lightened a lot after nightly uses of the whitening gel and sensitivity gel after that.
Here is how it works:
Order Smile Brilliant kit
Mix putty in the box
Smooth putty into tray
Press tray with putty up on to your upper teeth (to make a mold)
Do the same with your bottom teeth
Send teeth molds into Smile Brilliant
Receive your customized whitening trays
Squeeze whitening gel into each tray
Push on to top and bottom teeth for 45 min. – 3 hrs
Remove
Squeeze desensitizing gel into trays
Push on to top and bottom teeth for 20 minutes
Remove
Sleep!
Repeat for 7-14 days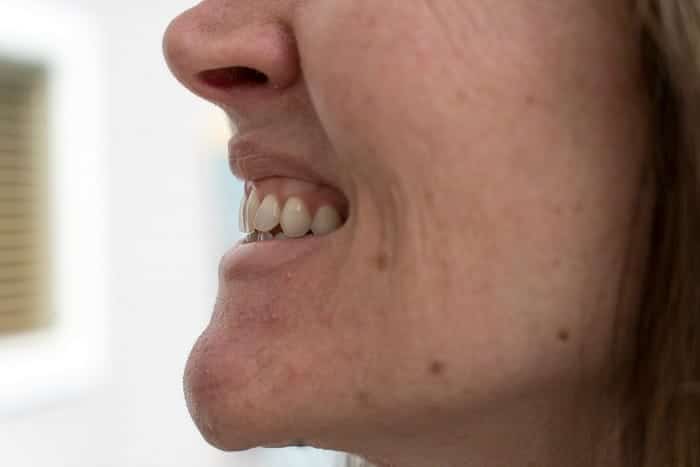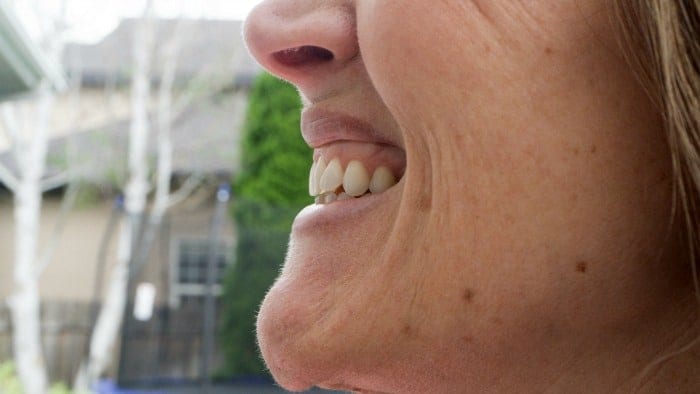 Here are photos from the sides of my teeth. I think the bottom two are the most dramatic with that one discolored tooth! It always bothered me and I am not sure why that one tooth is worse than the others, but it is.
I work in social media and am in videos quite often so people always see my teeth. Pretty self conscious was an understatement. Let me tell you this helped so much and was super easy to do.
There was no tooth sensitivity issues myself, used the trays for 12 days and saw a pretty dramatic difference. For my Smile Brilliant review here I would say it as an easy home teeth whitening kit to use.