Guardian Bikes with SureStop technology braking system on kid's bikes is here with lots of styles to choose from. See what they offer and a review of them.
If you've heard of Guardian Bikes you know all about their fantastic new/safer braking system called SureStop. If you haven't heard about this technology or this brand of bikes, let me show you what we learned the other day when we were able to meet the creators. Special thanks to Guardian Bikes for inviting us out to "test drive" their newest kid's bikes so we could share them with you.
Besides the fact that these kid's bikes are just "super cute", as my daughter said, Guardian Bikes has a safer braking system that practically eliminates an "endo" (going over the handlebars).
If you've ever seen kid's bikes with brakes on the handlebars, as opposed to just pedaling backwards and slowing down, you'll notice that it can be a bit confusing for younger children.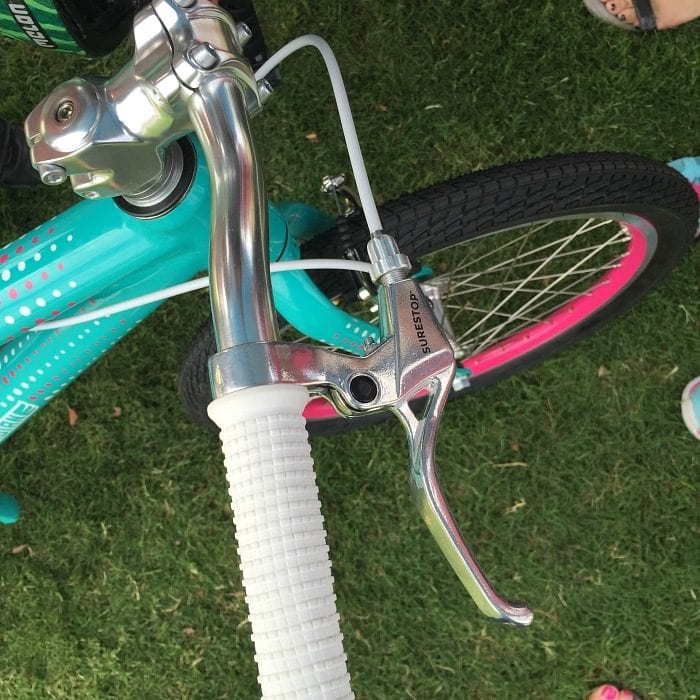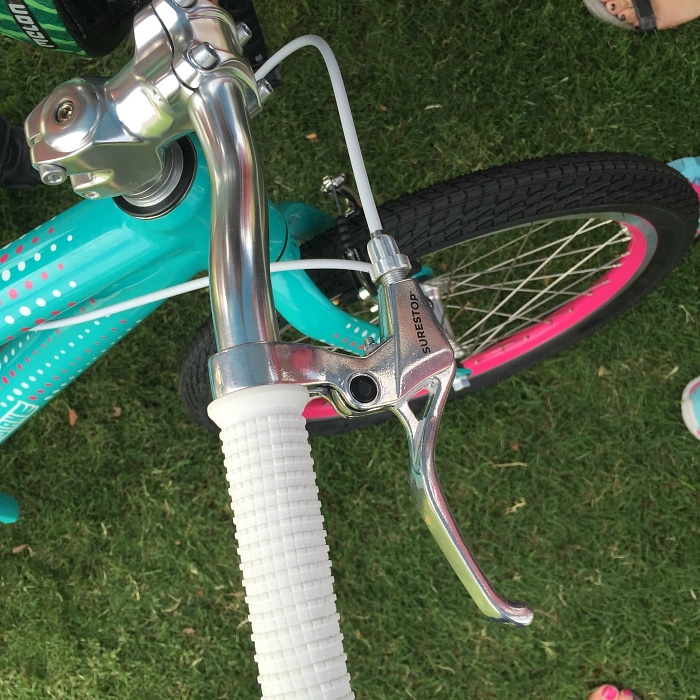 On a traditional kid's bike with handle brakes there are two brakes to choose from. Children have to learn and remember which one to use and make sure they use just enough pressure.
Not too much though in order to try and prevent themselves from flying over the handlebars.
That can be a lot to handle when you're 6. With the SureStop braking system there is only 1 handle! This handle controls both the front and back brakes on the bike which practically eliminates the possibility of going over the handlebars in an accident.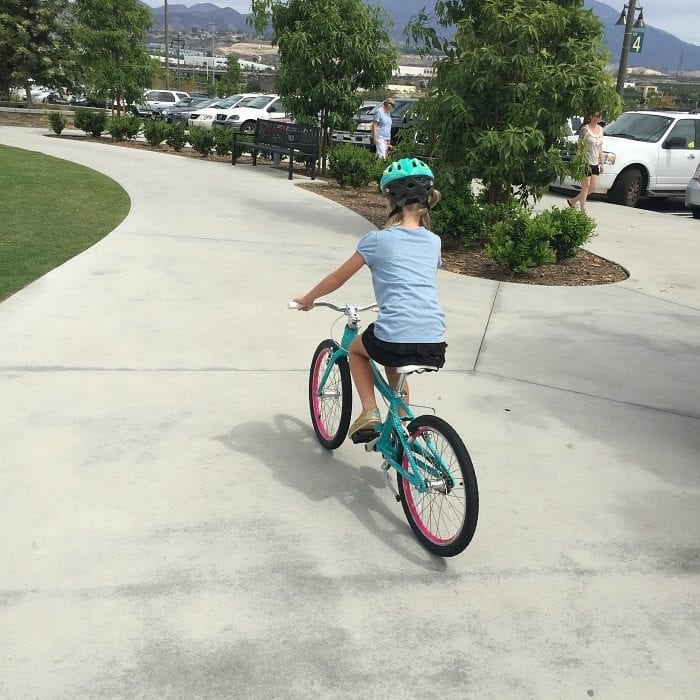 My daughter, she's 7, had an opportunity to ride one the other day. She said it was really easy to pick up, maneuver, and brake when she needed to stop.
Another plus with Guardian Bikes for kids is they are much lighter than the typical kid's bike on the market.
When your child is only 40-50 pounds and their bike weighs a whopping 30-40 pounds, it's pretty hard.
Guardian bikes are around 20-25 pounds each which makes it easier for smaller riders to pick up.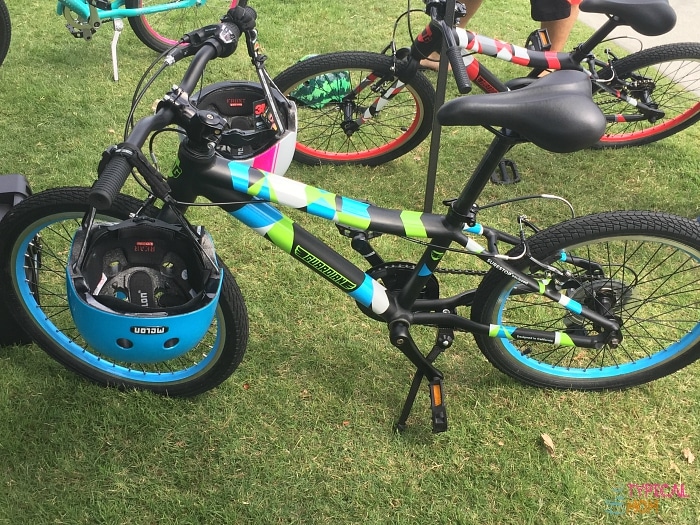 Of course my daughter's favorite was the teal with polka dots. They have many other styles to choose from for boys and girls.
They said they are coming up with even more styles soon too. 😉 See the selection of kid's bikes Guardian Bikes has to offer.