Here is the latest Get Air Poway coupon so you can jump for less!! Get Air is a great trampoline park. They have many locations but this one is specific to Poway.
Grab a TWO hour jump session for just $10 with this Get Air Poway coupon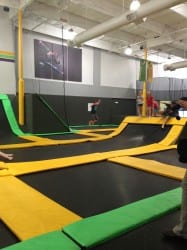 If you'd like to receive more great local deals & ideas such as this one Please follow Temecula Qponer on Facebook & Subscribe to my Newsletter, thank you for supporting Temecula Qponer.