How to find the best mattress for you and your children! Read our review of the smart Eight Mattress and all the technology it offers. It can track your sleep, you can adjust the temperature, and much more!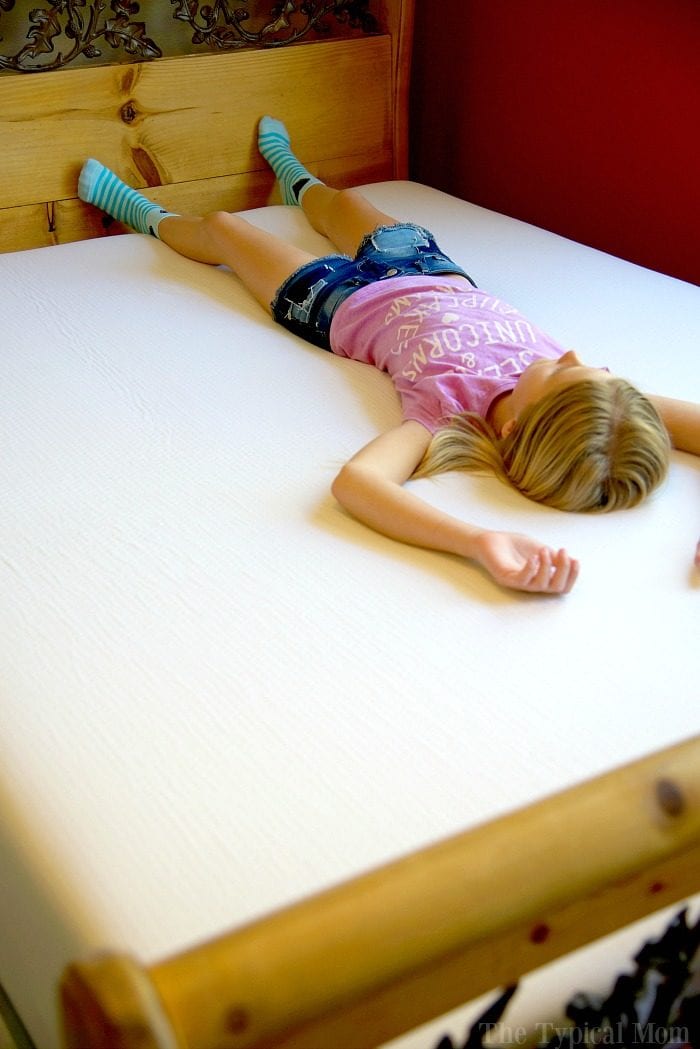 There are a few things in life that make our days and nights more comfortable. During the day you really need a pair of comfortable shoes that fit right and contour your feet. At night time you need that for your entire body! How to find the best mattress is as tricky as finding that "glass slipper". But it's worth the search because of the amount of time you will spend in it. Special thanks goes out to Eight Sleep for providing us with a mattress so we could share our experiences with you. (originally published 3/17)
Most of us keep our mattresses for ten years or longer. Now that many are made without springs they last even longer! This is how to find the best mattress for you.
If you and your spouse prefer different temperatures when you sleep or have sleep apnea, finding one that adjusts to each of your preferences is best. Let me share with you a great smart mattress that not only contours your body but connects to your smartphone too!Yes I have kids, so they always want to try out what's new in the house…..she approved. 😉
When our Eight Sleep mattress arrived it was in a small box. Once we slid it out and it had been vacuum packed to condense during the shipping process (so smart). When we cut it open it slowly opened and puffed up to the Queen size we needed. T
he cover is soft and cooling and when you lay down on their data-designed mattress it really does contour your body quite nicely. I love a snuggly bed at night that just wraps me up! The fact that you can warm it before you even hop into bed and track your sleep with their sleep tracker option is just genius.
How to find the best mattress
Know your price point

– When you know what you can afford you can start there. Eight Sleep mattresses are quite affordable and offering $100 off their smart bed now. They offer additional options you can add later too. There is financing available too.

Find one both of you will like

– Not everyone is the same. Finding a mattress that offers different options for both people sleeping in that bed is best.

This one has additional options that offer temperature adjustments for each side is great for some.
A mattress that can track your sleep might appeal to you.
This smart mattress includes a supportive transition foam that provides consistent weight distribution for all body types. That was important to us

Look for quality

– Springs are so yesterday!! Newer technology bounces like latex and contours like foam!

That means it will last longer and provide you with a better night's sleep overall.

Look at reviews

– Like this one! I buy almost everything online. It's so much more convenient. Having a mattress delivered right to my door saves me hours and headaches trying to fit my kids and it into my car or truck. A picture is worth a thousand words. You can see a lot when you look at a review from someone you follow to see if a mattress you're looking at might be right for you.

Do this for all the mattress accessories offered as well.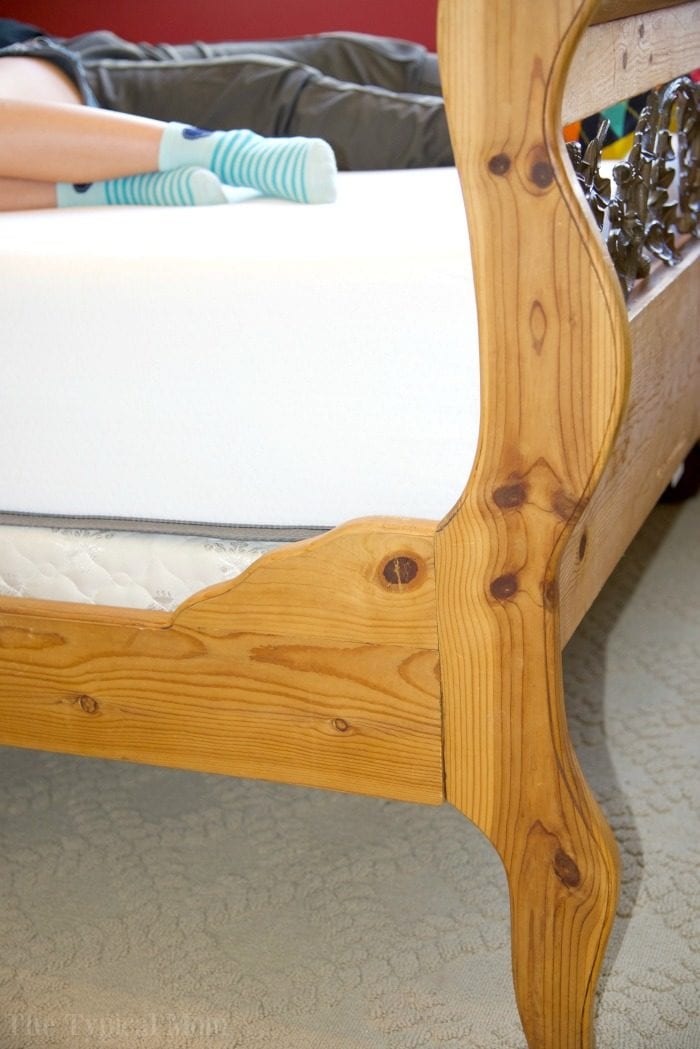 If you're looking for a new mattress this one is really comfy and you can customize with all the additional options they offer. You can shop for the smart mattress + get $100 off here and see what everyone is talking about.
Update – We have now had this Eight Mattress for 2 years and still love it! It contours your body and has been comfortable for both my girls and I to sleep on. We'd recommend it to those looking for a new mattress for themselves or their children.
If you're looking for the best airbed we have had luck with this one that is adjustable too.
Once you're set here are tips for how to clean a mattress.