Here is an easy Easter egg nest cookies recipe to create for a party or just for fun for an Easter treat. Easy Easter inspired cookies that look like nests.
We love Easter time with the yummy treats, plastic Easter eggs, Easter egg hunts and family time! We created Easter egg nest cookies here. They are simple to do and fun to see and eat. Cooking with kids is really fun! You just need a few ingredients and a muffin pan too. Let little fingers help you make this fun Easter dessert this year.
I used a bag of peanut butter cookie mix for the nests. You could use brownie mix too if you wanted. Just depends on the color of the nest you want.
You just need:
Cookie mix (we used peanut butter)
Small malted milk balls (egg shaped at Easter time)

or just use chocolate chips in the middle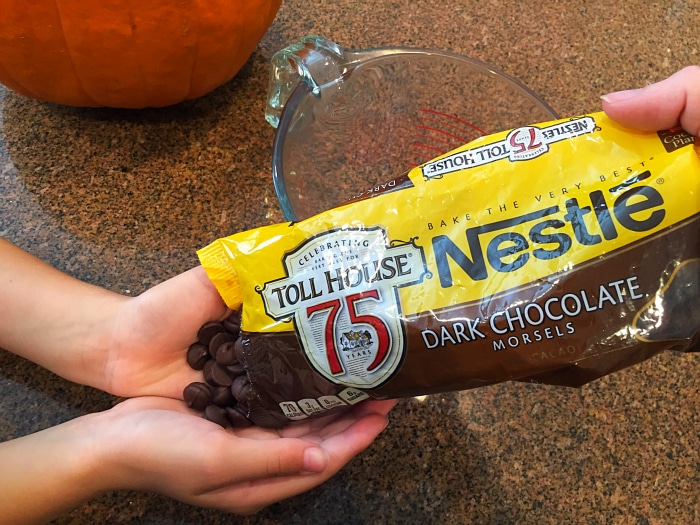 Just make the cookies as directed but put them in a regular sized muffin tin. Fill all 12 holes.
Put in for about 10 minutes or until edges are stiffer but middle is soft.
Take out and let cool. You can wait til it is totally cool and just place eggs on top or push them in softly when they are a bit warm still.
A large spoon can be used to make a larger "smoosh" in the middle too.
There you go, Easter egg nest cookies !
We love using muffin tins, find more muffin tin recipes here!
Next try our soft batch chocolate chip cookies.