Here are 30 easy dutch oven recipes you can use at home or when you're camping. From dinners to bread and dutch oven desserts too you will find a variety of simple and easy to put together meals here you can cook in your cast iron dutch oven. I love this thing!
Do you love easy dutch oven recipes? I do!! Ok I will admit that I am new to the whole concept. Kinda' like using my crockpot but that seasoned goodness from cast iron cooking. (originally published 2/18, affiliate links present)
I have had a few cast iron skillets since I got married and use those frequently but last year I was really curious about using a cast iron pot so I bought one.
Quickly I realized that even baking bread in a Dutch Oven was better than other methods!
I first made this Dutch oven stew that came out SO good and I loved how easy it was to dump everything in. Just throw it in the oven and have a really tender meal is created. All of these are perfect for Fall and Winter time.
From there I cooked a whole chicken in my dutch oven and continued making more easy dutch oven recipes!
This is what my cast iron pot looks like. I have a 7 quart, linked below, which has been a good size for the 5 of us. I would say it is adequate for up to 6 in the family. There are larger and smaller versions too.
It is different from other pots you might have as most come "seasoned" and you don't wash it and scrub it like you would with a ceramic or teflon pan. You jus need a wipe down really once you're done.
If you need some tips on cast iron skillet care for your dutch oven we have a bunch of those too! Olive oil is key. How I store my cast iron pans is to put each one inside a paper grocery bag and stack them like that so they aren't sticking together.
If you are curious about it this is similar to the 7 qt. dutch oven I bought which wasn't too expensive.
Another great thing about it is it's great for camping.
Dutch oven recipes are so versatile. Since it holds quite a bit it is perfect for making stew, roasts, soups and more.
However you use it I hope I have a few more recipes you can try in your cast iron pot.
If you're looking for main dishes for dinner I have a lot of ideas here from my friends. There are also many soups as well as side dishes, dessert, and even how to cast iron bread recipes! Some take 30 minutes and some take a while longer. It is so versatile I tell you.
Here's a long list of easy dutch oven recipes from us and other bloggers too that you can enjoy so you too can make a dutch oven dinner!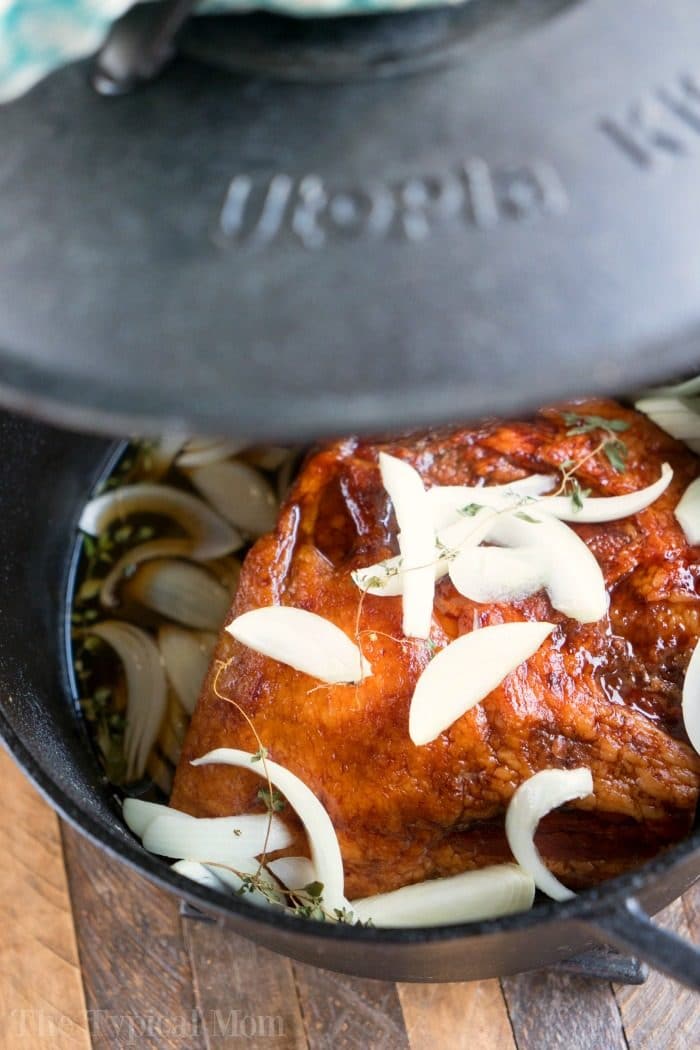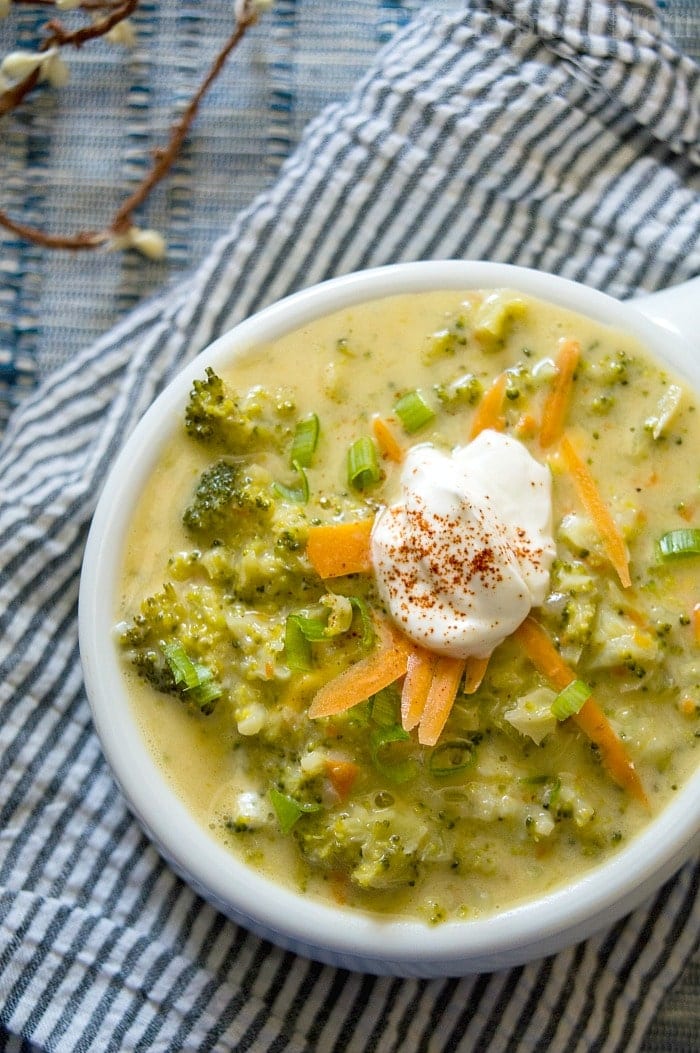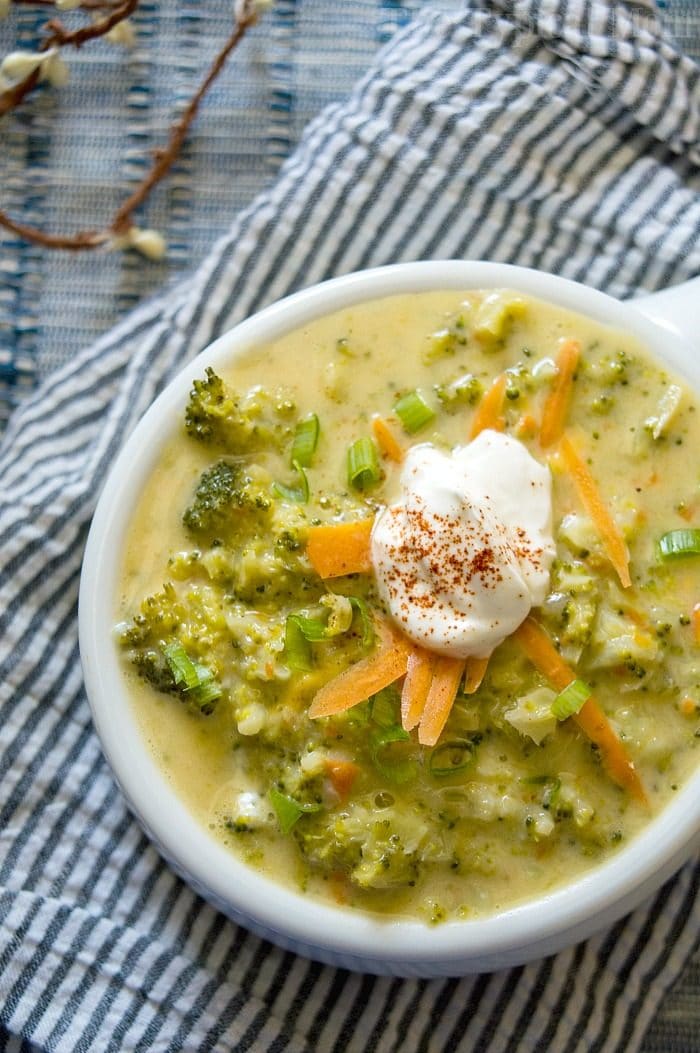 Throw some vegetables in the pot too to soak up that delicious chicken broth too and you have a complete meal when it is done.
Uncover for a bit to get a nice golden brown on top like this so not only is the chicken moist and delicious but the skin is super flavorful as well.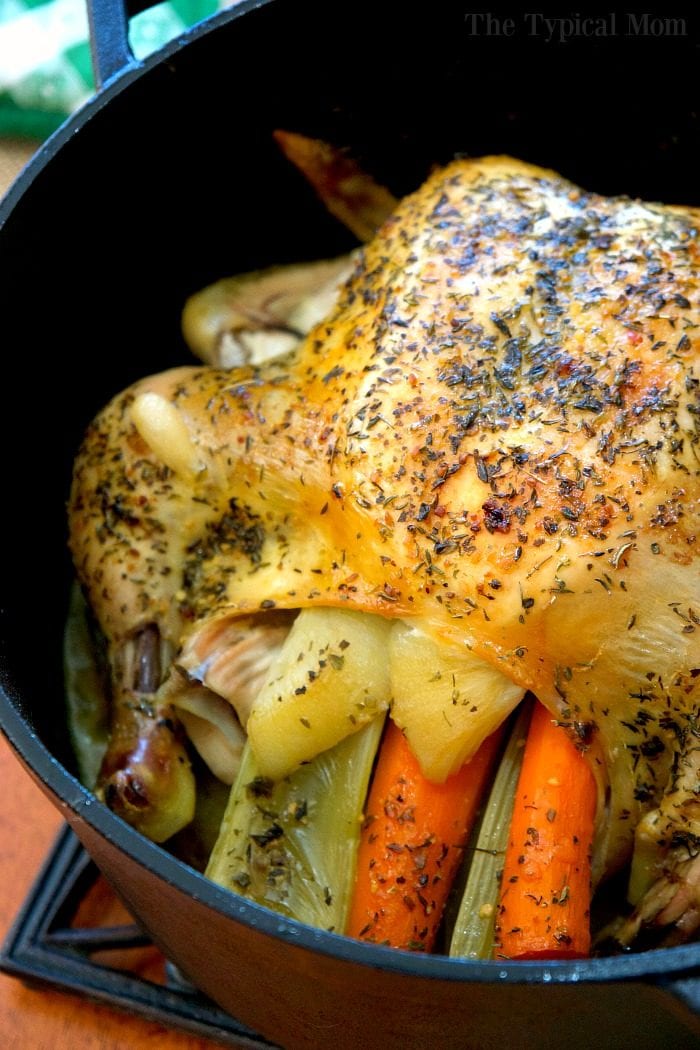 Looking for pasta to cook in your dutch oven, we have a few ideas for you here including a no boil spaghetti recipe above and one of my favorites which is goulash.
I mean we all had that growing up right, and simmered nice and slow in your cast iron pot it is even better.
There is something about dutch oven recipes that brings out amazing flavors!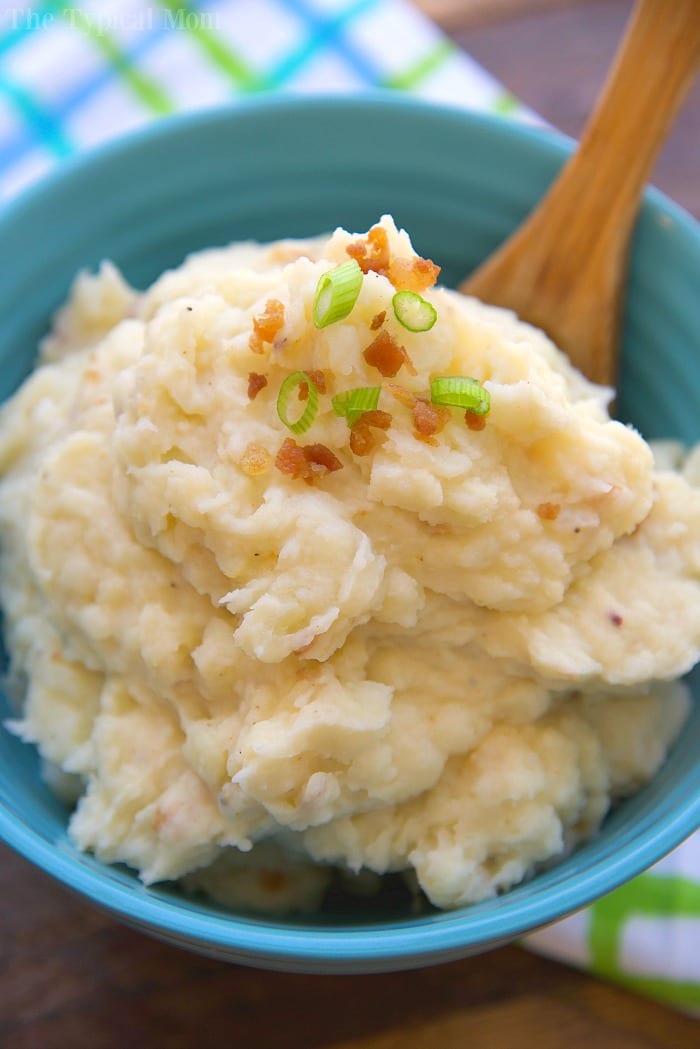 This is where it all started though, with a simple whole chicken in a dutch oven which came out amazing. Similar to slow cooked as it fell off the bone with NO knives required. The pot though gave it a nice added flavor you can't get elsewhere.
Dutch Oven Desserts
Dutch Oven Snacks
You can find more dutch oven recipes on my easy camping recipes and meal planning post.
For more easy recipes, tips and free printables please LIKE The Typical Mom on Facebook and follow me on Pinterest! You can also sign up for my free weekly newsletter which is packed with goodies I know you'll love. 😉