Here is a simple and fun DIY Easter basket craft your kids can help out with that is inexpensive and could be made for a party, easter egg hunt, or for fun.
I was thinking about ideas on how I could go about making a DIY Easter basket at home inexpensively. I gathered up some items we already had an created one that my daughter loved. She was able to help design it by adding her name to the front too. We loved it so much that when we invited all the cousins over for an Easter egg hunt, we made 1 up for them too. Here is how you can make one or a few yourself.
First I collected the needed items which are ribbon, scissors, a paper chef hat and foam sticky letters. We had the chef hat from a "baker party" my niece threw for her 5th birthday, you can purchase one or more for $4 /ea. here .
Just cut a small slit in one side of the hat, & then directly across from that cut. Slide a med./large size ribbon through one side and tie in a bow and then double knot that bow (so it doesn't pull out and the bow stays there). Do the same thing on the other side to make a strap for the "basket".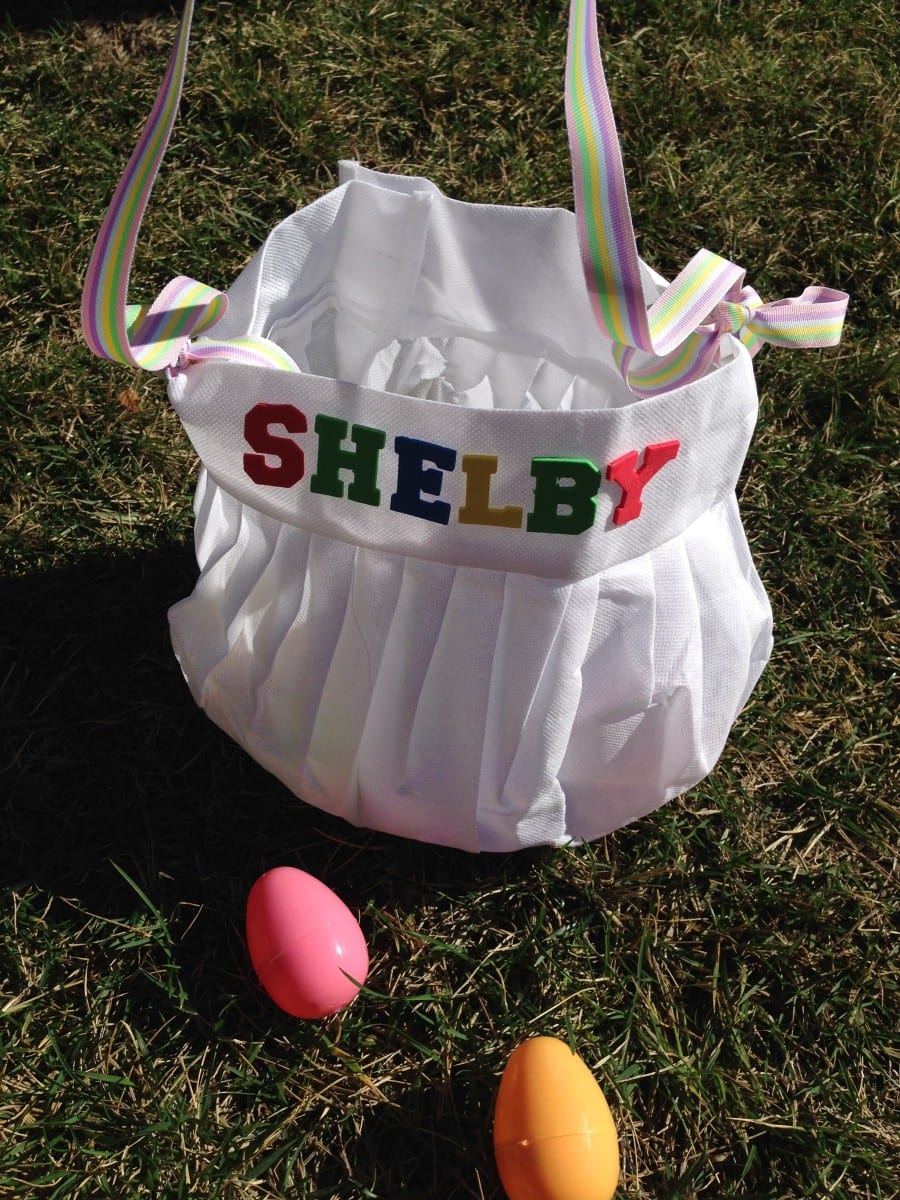 You can buy the foam letters in a bag for a few dollars and they actually stick quite well. It is a great idea for a party you may have to celebrate Easter or if you have a Birthday that is close to that holiday. The "basket" held the eggs without issues even when they were a bit heavier with goodies inside of them because of double knotting both ends.