Disney Live San Diego is coming this September at the Valley View Casino Center and here is a coupon code good for $5 off your ticket there. Great show!
Here is our experience the last time we went to the theater in Ontario and watched Disney Live! It is a small arena so every seat really is pretty good. They change the show each year so you can go again and again and still have fun. This year's Disney Live San Diego theme is Doorway to Majic! Take a look.
Disney Live is coming to Ontario and I found discount tickets for you here!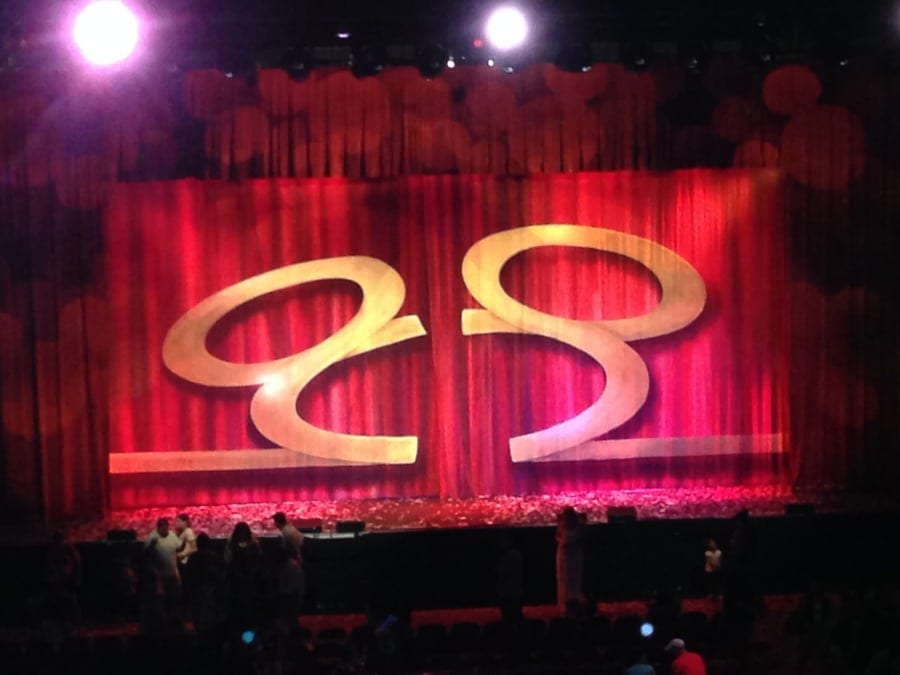 When we got there my kids were so excited! I hadn't told them we were coming….pulled them out of school a bit early, and arrived to see these Mickey ears on the curtains before it began. They were all smiles! 😉
The first act featured singing and dancing from Aerials' sisters and Sebastian, Mickey and Minnie of course, Goofy, Donald Duck and more. It was interactive with the kids encouraging them to "get up and dance!" which they got into!
After intermission we got a treat of cotton candy and a warm ooeyy goeey caramel apple that we shared. It was perfect timing for the little ones to get up and move about. Then the second act began! Toy Story was a really good addition with dancing army men and my girls' favorites, Woody and Jessie! Really cute if I don't say so myself. 😉
This is the second time we've attended a Live Disney event. Last time we saw Disney on Ice with a princess theme and that was fantastic as well. If you have a chance & your child loves Disney characters, who's don't, it is a fun event to take your kids too.
My 13 year old came with us this time and actually got a kick out of it too as she is still young at heart and had a smile on her face throughout the show. Good times my friends!
Want to bring some of the fun home? Grab the Disney Party 2 video game and dance your heart out at home.