We just attended Disney Junior Live in Ontario today and it was really cute! The theme this year was Pirates & Princesses….perfect, something for everyone! The Citizens Business Bank Arena is really quaint and small enough where all the seats are really good and unobstructed. Special thanks goes out to Disney Jr. Live for sponsoring this post and providing us tickets to attend this event so we could share our experience with you….it was really fun!!
We sat in the first raised section and it was perfect! The show started out with a pre show featuring Doc McStuffins which all the girls enjoyed (we went with a group of 5 little cousins all ages 4-8 who all love Disney characters)!
 The first 40 minutes were filled with the Princess portion. Sofia the First, Cinderella, her fairy Godmothers, and other popular characters made their appearance and put on a great show with a very bright screen behind them that served as their backdrop. This scene was really cool when Sofia seemed to be growing and growing, as her dress got longer and longer she lifted higher and higher above the stage while singing and the characters below sang and danced.
The second half of the show focused on the Pirates and their adventures with Jake (he is very popular according to the screams in the audience). There was a surprise appearance from Peter Pan in the show as he flew in and interacted with Jake and the Neverland Pirates and Jake himself….that was cute!
During the show the characters encourage the children (and adults) in the audience to "get up and dance!" The kids loved this part as usually during live performances they are told to be quiet and sit still….Disney Junior Live shows are NOT like that! With glitter, bubbles, and silly string being shot out into the audience, Disney Live shows are full of excitement and really bring the characters children see on TV to life before their eyes.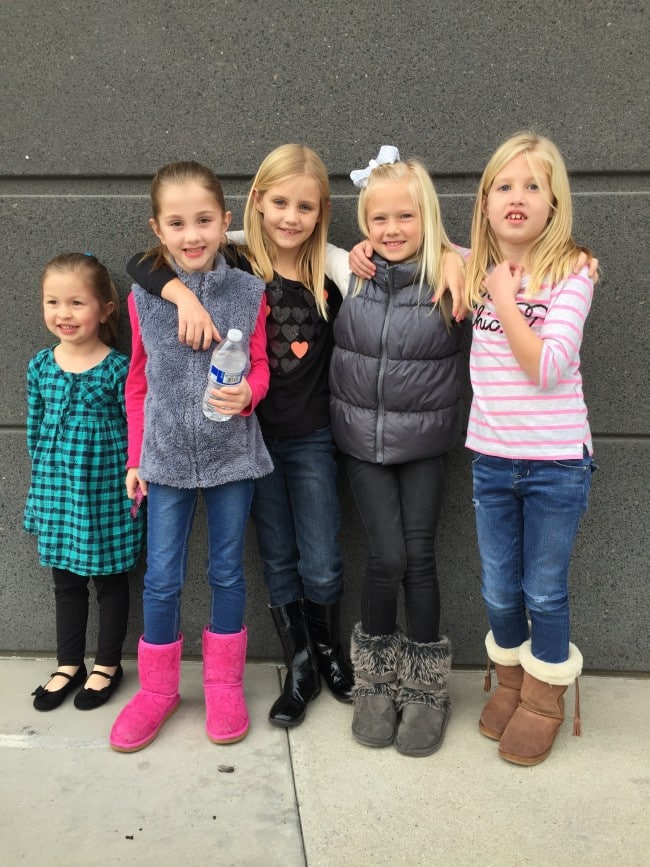 If you have a little one who loves Disney characters (who doesn't right), the Disney Junior Live shows are really fun to take them to. This is our 3rd show now and since each time they focus on different characters and create a whole new show they always want to go back for more. It's even more fun when you bring along a group like we did! 😉
This is a sponsored post written on behalf of Disney Jr. Live