Dancing is the best medicine and the new game Just Dance Disney Party 2 offers many current songs and dances kids can dance to. Great video game.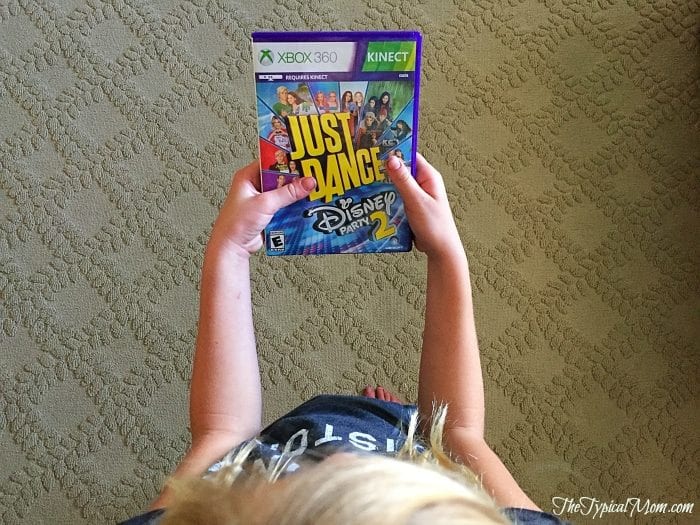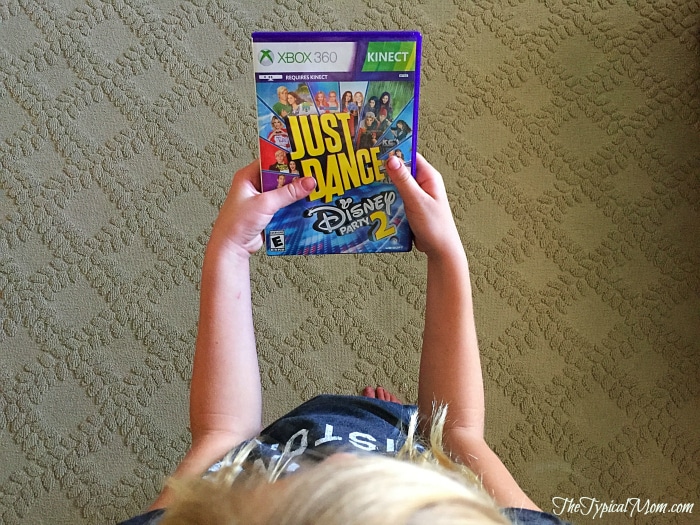 Do your kids love to dance….who's doesn't??? Even if they are in dance classes it usually isn't enough and if your kids are anything like mine they would dance all day and night if they could….truly, dancing is the best medicine when you're down. We found a fun way to dance throughout the week and with friends right at home…and with some great music too!
I have three girls and I think dancing is just in their blood. When they hear a great song they just start bopping and moving to the beat. Give them a challenge to learn a fun dance and they are ready to boogie.
Here's a peek at this fun new game we played on our Xbox 360 Connect (is offered for the Xbox ONE, Wii, and Wii U systems as well). It has great music but it also features their favorite Disney characters too. Now that's extra fun. Take a look!
It is great for just one child and even more fun with another player. We like it for many reasons but since it allows one dancer to play but still dance with a virtual dancer on the screen it makes it fun when just one child is home but wants some "company". When you have a friend (or sister) who's ready to play it's a great two person activity!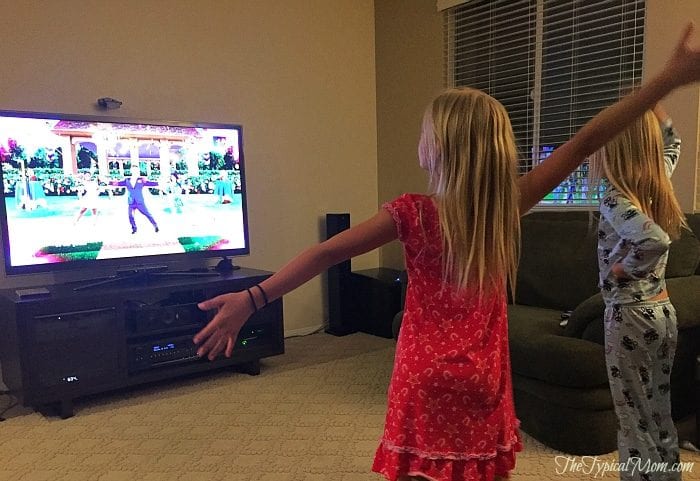 There are more than 20 tracks (in English and Spanish) to choose from, as well as different Disney channel characters that they love like Teen Beach 2 and Girl Meets World.
They literally played it for hours before bed and I was laughing hysterically at the jumping and singing at the top of their lungs as they boogied. Lol 😉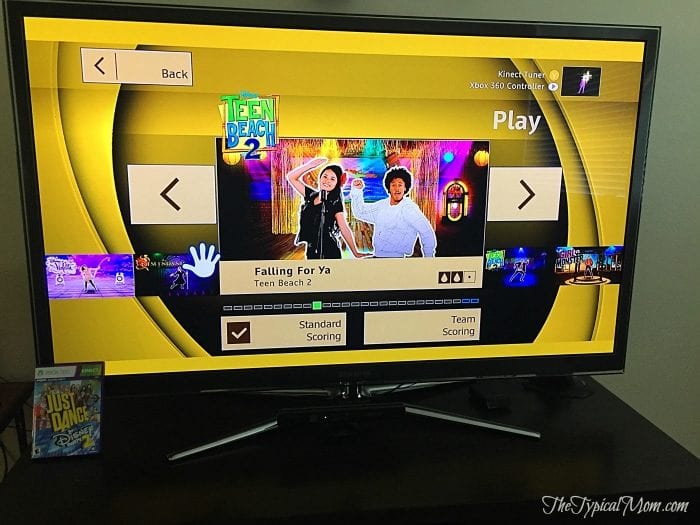 They can scroll thru the different tracks by just waving their hand on the two arrows, then they can choose 1 or 2 players. It's really easy for them to navigate thru their many options. Great gift this holiday season that is fun all year long!