So we desperately needed our carpets cleaned and looked for a local Temecula carpet cleaning company to do the job. Let me share our experience with Clean Pro carpet cleaning with you (not only was the owner really nice but he did a great job too). Special thanks goes out to Clean Pro for coming so I could share our experience with you.
Clean Pro a small company owned by a family out of Murrieta and they service all of the Inland Empire, but primarily Temecula and Murrieta homes. The owner Richard was very prompt (helps when you have a tight schedule) and got started right away spraying the spots he had (yes lots with 3 kids) and then got ready to clean all the carpets in our home.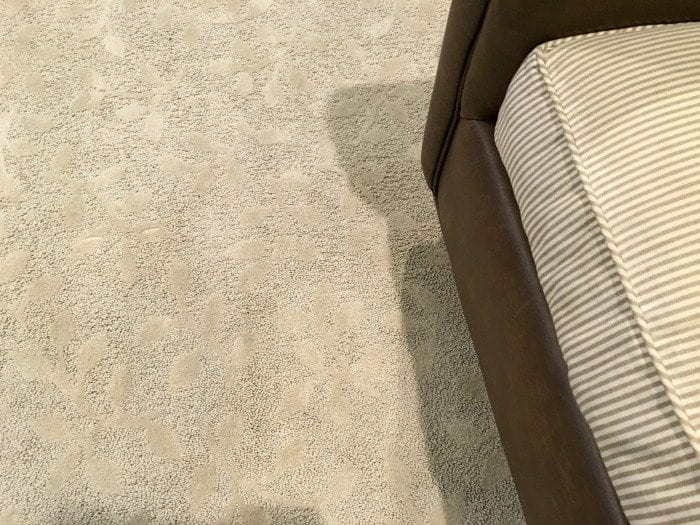 Not only did stains like these disappear but the overall appearance of the carpet brightened up too after he cleaned our carpets…..they look SO much better! We don't have standard carpet too, there are designs as you can see and everything came out fantastic. Clean Pro paid special attention to the walls and staircases as well as to not harm or scrape them with the hoses they used.
If you're looking for someone local to the Temecula / Murrieta area Clean Pro did a great job in our home, and the owner was really friendly which was great.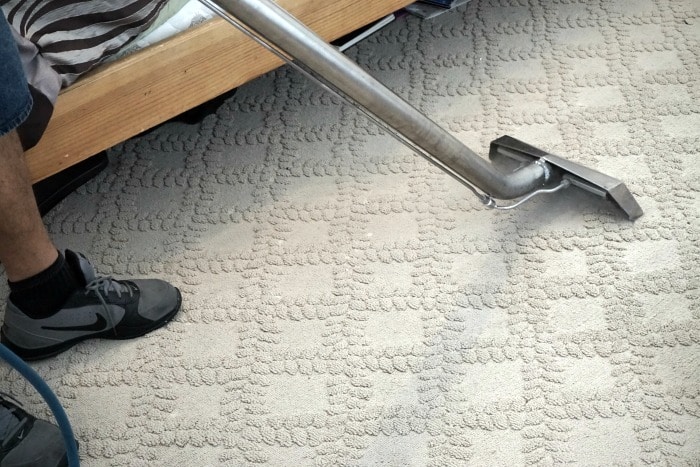 Clean Pro Carpet Cleaning
1-877-449-1503