Here are some early Christmas shopping in July tips on how to grab deals on items you can use as gifts in December. Tips on saving money on presents and more.
Being the bargain shopper that I am, I start Christmas shopping in July. Ok, let's be honest here, I kinda' start in June. There are a few reasons why I do this, let's break it down shall we??!!
Here are some early Christmas shopping ideas for you and why I start Christmas shopping in July!
I'm not overwhelmed in November and December needing to shop for everyone
My wallet doesn't hurt so bad when I have to buy all the gifts at once
Finding that perfect gift is easier when I have a bit longer than just one month

I love to buy personalized gifts too and those require extra time to order and receive

I have a better chance finding the best deals

Online shopping is where it is at and allows me to find the best price, letting my fingers do the walking.
Want to know how I get free Christmas gifts year after year? I can earn a lot more cash back using Shopkick and here's how to make money from Swagbucks too.
Here are some early Christmas shopping ideas when you start shopping!
Look at the clearance section

after each holiday – Go to the grocery store / mall / Walmart & Target first thing the day after each holiday because many items will be clearanced out and can be used as Christmas gifts (or even Bday gifts, I go over that in my "Creating a Birthday Closet" post).

Grocery stores especially will highly discount these items the day immediately following the holiday b/c of space.
For instance, after Easter there will likely be stuffed bunnies that are generic in nature & saved for a baby shower, bday gift, or even a Christmas gift for a young child.
For adults I always grab a few scarves so I can gift wine bottles in a scarf each year.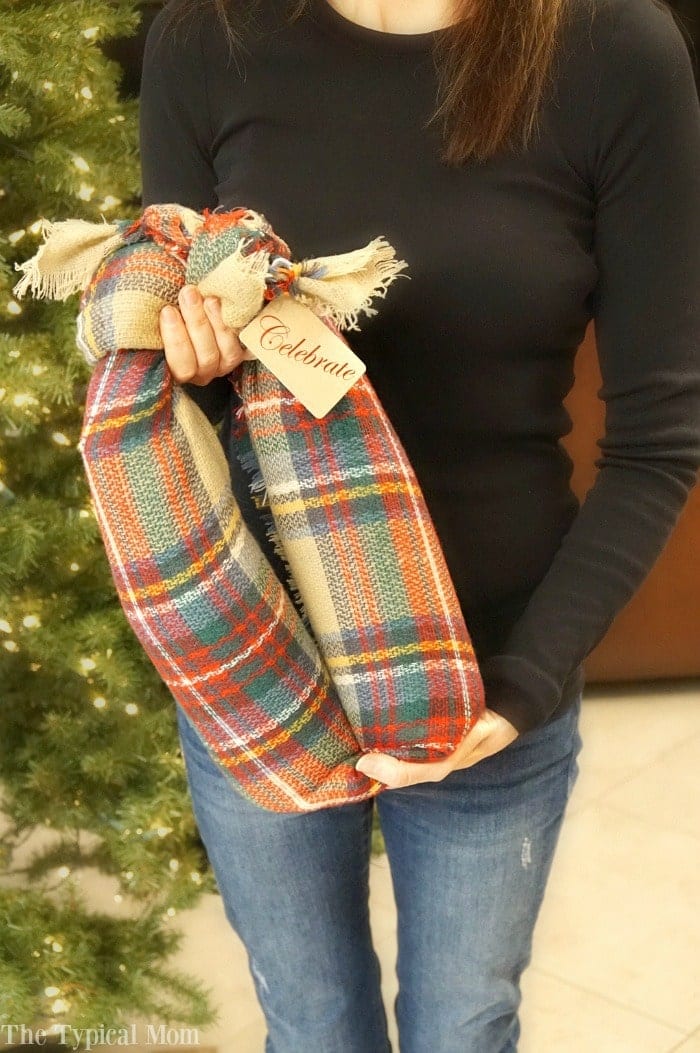 When ordering an item online

for yourself look at the clearance tab & think ahead to what size each child in your extended family will be in the next few months and/or when Christmas arrives. Many times stores will offer deep sales online during the Summer time on Winter items. An item that was once $20 will be clearanced out at under $5.

You can usually guess what size your child or niece will be in just 6 mo. Order the next size they'll need when it's a bargain and store it away.
Also, certain online companies like Amazon will have sales you can snag, as well as "add on items" where you get FREE shipping + a lower cost for those items if you add them on to your existing order.
Always look for a promo code for each site you use.
Of course, earn cash back when shopping always.
Think ahead

when you come across a freebie. Sometimes you are emailed or come across an offer where you only have to pay shipping and handling. It may be a great offer and product but it's just not for you. It might be perfect for someone in your family though!

I have created wonderful gifts like a personalized tote bag for my mother in law where I uploaded a pic. of my girls, paid about $5 for s&h, and she thought it was the best thing ever!!! I smiled knowing I spent next to nothing. It was sent right to me too so I never left the house. AND since it was personalized it meant a lot more than a store bought gift.
There are lots of FREEbies offered to new moms, that you may not need but if a friend or sister in law is expecting around Xmas time, or for a baby shower, it is a great way to get a quality product for just s&h and a little wrapping paper.