Earn rewards faster with Chase Freedom Mobile App. Redeem points and get free gift cards, redeem them right on your phone with this APP.
Let's be honest, I never use cash anymore. I use a credit card to purchase gas, clothes, and even groceries. Not only does it make it easier to track what I'm spending, but I also have the advantage of earning cash back rewards for everyday purchases….love that! Let me show you how the Chase Freedom Mobile App makes cash back rewards easier than ever to earn and redeem right on your phone! Sponsored by Chase.
Like I said, I use a credit card for everything. Whether I'm at the mall with my kids doing some clothes shopping (with 3 girls you can just imagine how often we do this), or online purchasing a new appliance, I like to use a card that provides me the best rewards (I'm all about the free gift cards).
With Chase Freedom, you not only have the benefit of NO annual fee and receiving a $100 sign up bonus, but you also earn unlimited 1% cash back on every purchase! Plus, let me show you how convenient the new Chase Freedom Mobile App makes redeeming your cash back: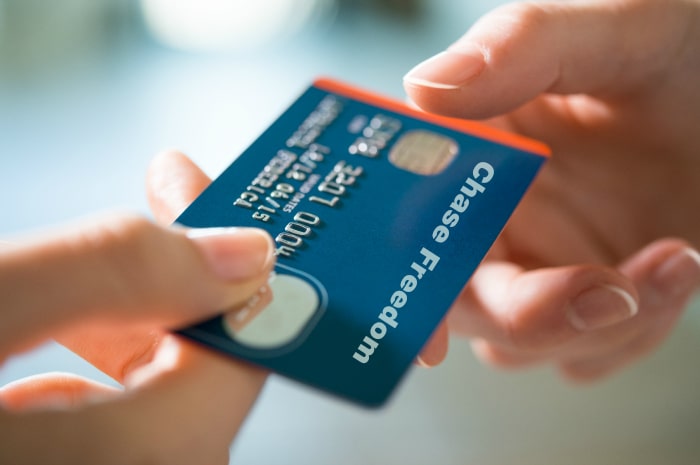 So when you use your Chase Freedom card, you earn 1% cash back on all your purchases, 5% quarterly cash back, and you can track your rewards right here on your phone! Any time I can use my phone for added convenience is a HUGE win for me. 😉 Once you've earned enough points to qualify for a $25 Starbucks card (always the one I choose).
Just click the button for that item, it deducts the cash back points from your account, and stores the eGift card right on your Chase Freedom Mobile App to use at your convenience to pay in store for your coffee. No more searching around for that physical gift card that was sent in the mail and "oh no I forgot it at home," – it's right there on your phone.
Another great benefit to the app is when you're thinking of doing a home improvement project, or just something fun with your kids, like building a bird house from scratch, you can choose the merchant who has the supplies you need and redeem your points for a gift card there! With the Chase Freedom Mobile App, you can redeem cash back and get the eGift card right there while you're waiting in line….that's my kinda' rewards. Take a look at what I mean!
So if you're looking for convenience, NO annual fee, and a great rewards system in a credit card, give Chase Freedom a whirl, it's been a great choice for us. 😉