Tips for camping with kids is here! What to bring to make your trip more fun and everyone a bit more comfortable from a family who travels a lot.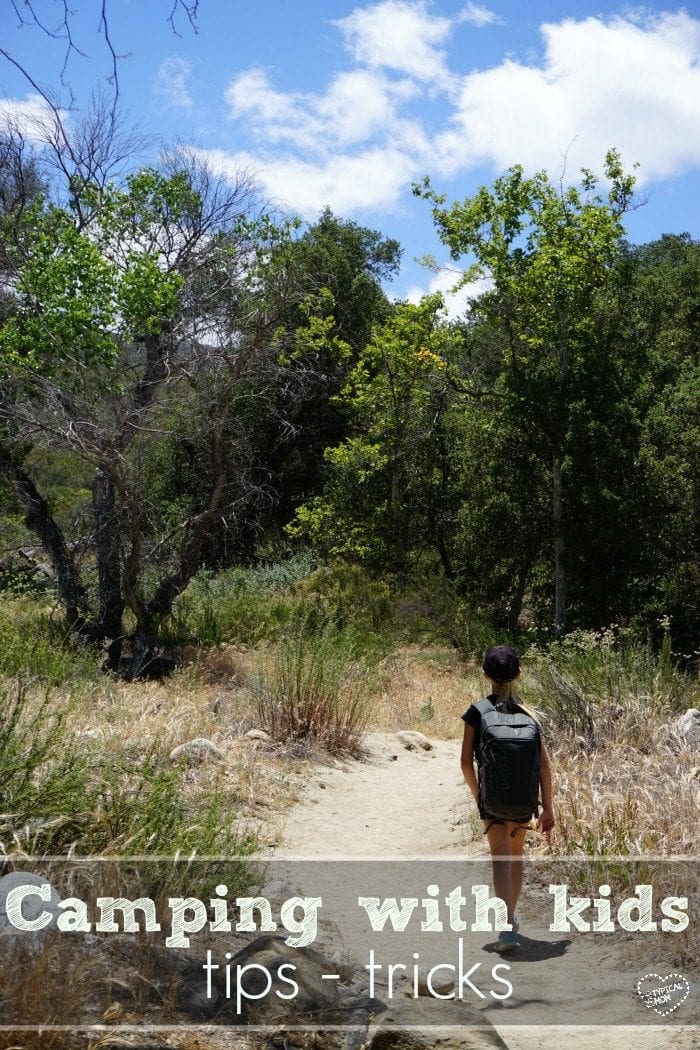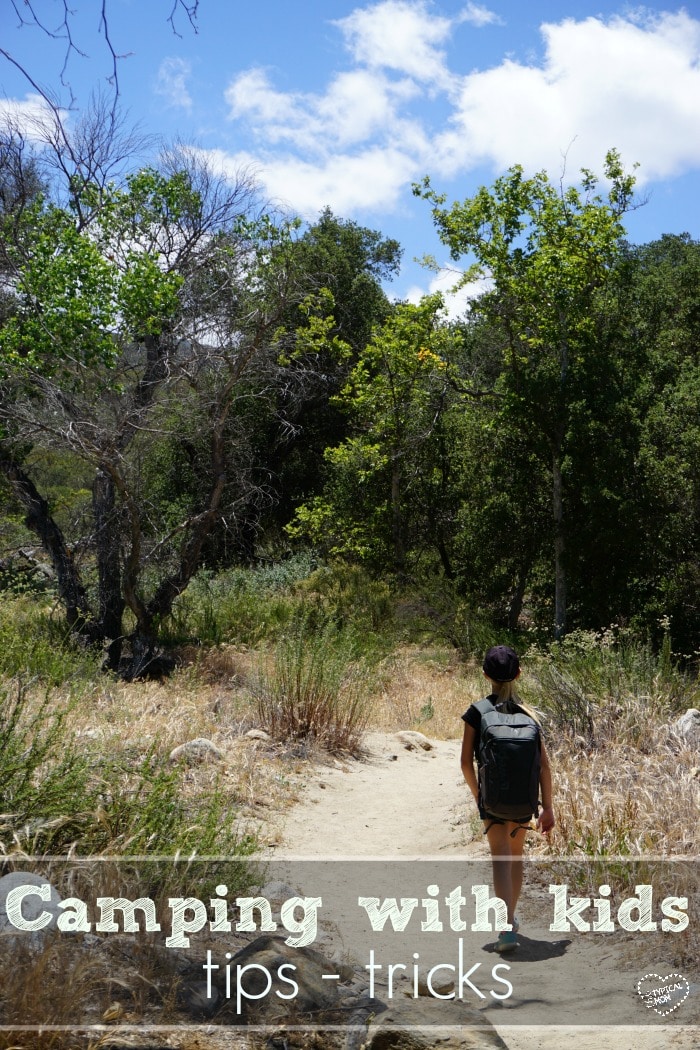 We love new adventures, hikes, and camping with kids during the year and especially during the summer! We take at least one long trip each year and usually a few day trips throughout the year too. Here are a few camping and hiking tips that have made our trips with 3 kids easier (and more fun for everyone)! For lots more road trip tips visit our road trip blog too! (originally published 5/16)
What is a good age to take a kid camping
We have done many different kinds of "camping" . They include a week in a tent just outside of Yosemite, staying in a small cabin with NO bathroom, and once in a "fancier" place that had a shower/bathroom. I would start around 5. They're potty trained, will remember it, and likely will sleep thru the night.
Of course it is much easier if you choose a location with a potty very near by! Sometimes that isn't possible so you need to be prepared for the worst scenario when camping with kids (just in case). First we will start with the packing for your road trip even before you get to your campsite. Here are a few tips to help survive:
What do you do with kids while camping
Road trip busy bags have made our trips a lot more bearable. I make sure everyone has their own backpack near their seat in the car with "their items" in it that they can access easily. Here are a few items I make sure to bring:

Their own regular sized backpack
Notepad and pencil (colored pencils and markers for older children)
Headphones (much better than ear buds for kids) with an iPod, iPad, iTouch
Kids word search or coloring book for younger childre
Snacks
Drink
New toy(s) (I take a trip to the Dollar Store for new trinkets before we leave
Book
Small Etch a Sketch
Road Trip I SPY printable (keeps them busy – can print for free)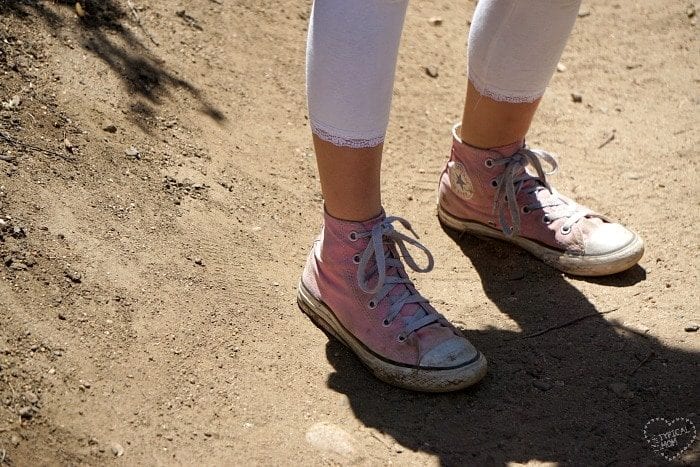 First time camping with family
As far as packing goes

do NOT bring anything you do not want ruined

– We have a basket in my middle daughter's closet where I throw shirts that have gotten a stain on them but still fit, and the same with jeans/shorts. There's also a bin of shoes that were replaced because they were nasty but still fit in our garage.

When they are playing outside, going on a hike, or I am packing for a camping trip I use these clothes. Not only will you not worry about them ruining their shoes and clothing but they will have more fun not worrying about becoming filthy (that's part of the camping fun).

Let them choose what they want to wear

out of the items you brought and don't worry about matching – It's time to be FReeeee. It shouldn't matter when you're camping what your kids wear!

It's time to throw out all the rules about matching and let them go wild!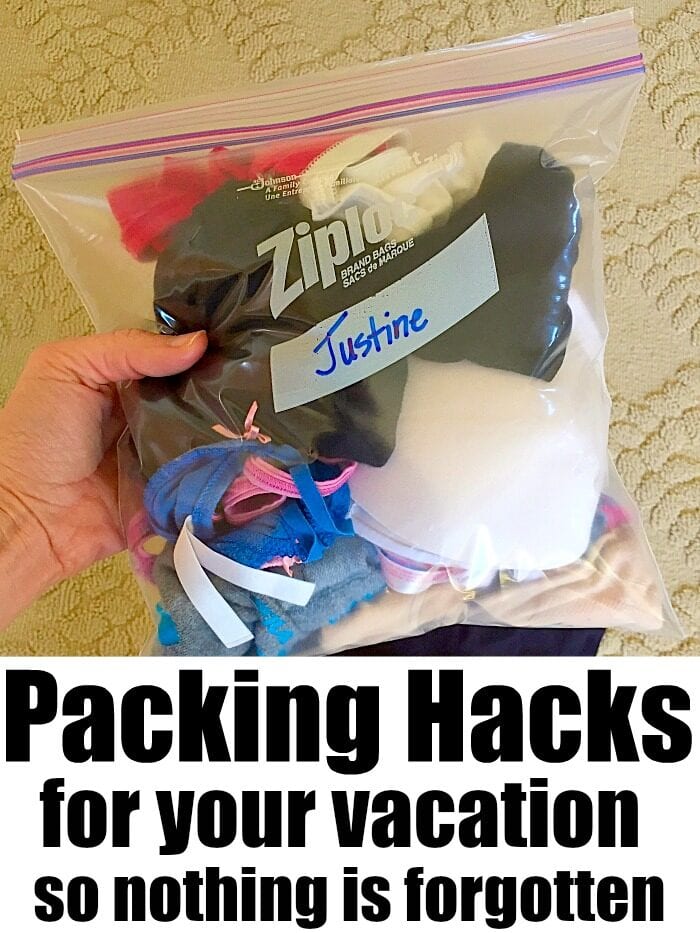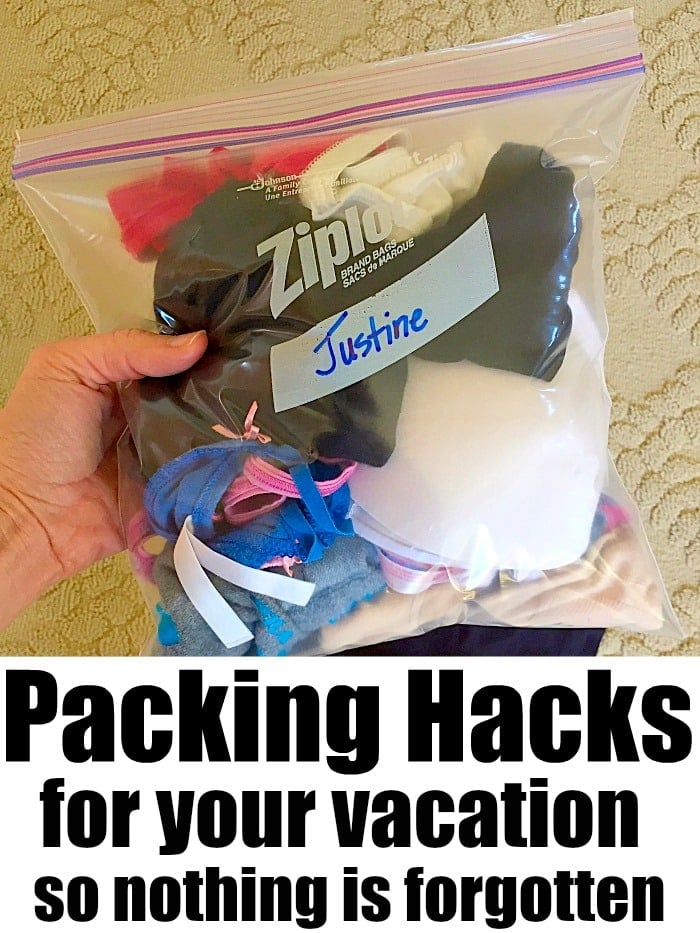 What to pack when camping with kids
Have them bring their favorite blanket or animal

– nights away from home can be scary, let them bring their "comfort item" camping.

You can always throw it into the washing machine when you get home if it gets a bit dirty. Or buy a smaller version to bring along with you on the trip.

If you have a few kids who are a bit older you can let them sleep in their own tent – Novel idea but seriously they will have a lot more fun and you and your spouse get some alone time in another tent (my kids love this).

Bring foods they like

and try some easy camping recipes while you're there.

Bring lots of snacks and hiking meals!!
Let kids eat or graze throughout the day. Don't monitor what they're eating as closely as when you're at home, it's about fun remember!!
Peanut butter and jelly sandwiches are totally acceptable for dinner, and lunch, and even breakfast.
Here are things to pack for camping checklist you can print out for free here.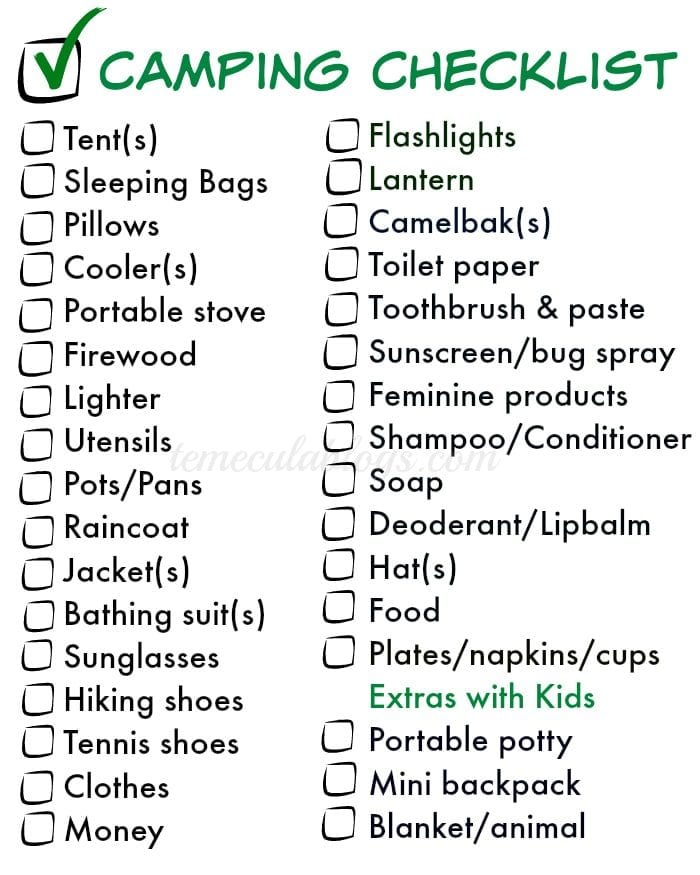 Over the years (and a few trips where we forgot a lot of things we needed) we have found items that have made the kids happier,,,,, and our time more pleasant.
Camping with kids tips
Kids Camelbak – keep them hydrated and they can drink whenever they want without you finding their water over and over again.
Portable potty – I have used this on the long trip too (keep accessible in back of car) and times when the bathrooms were really far at 3a.m.
Kids sunglasses – they think they are cool and it makes long days in the sun more pleasant for them
Lip balm – give them one of their own to keep in their backpack
Their own backpack – I cannot stress this enough, unload after the road trip and all hikes and days they take it with them with snacks etc..
Hat – makes for a much more pleasant day and keeps noses from getting as burned
Water shoes – especially if you are by a lake/river you can wade in while you are camping (use in public bathrooms/showers too)
Small binoculars – take them with you while hiking and it makes it a lot more fun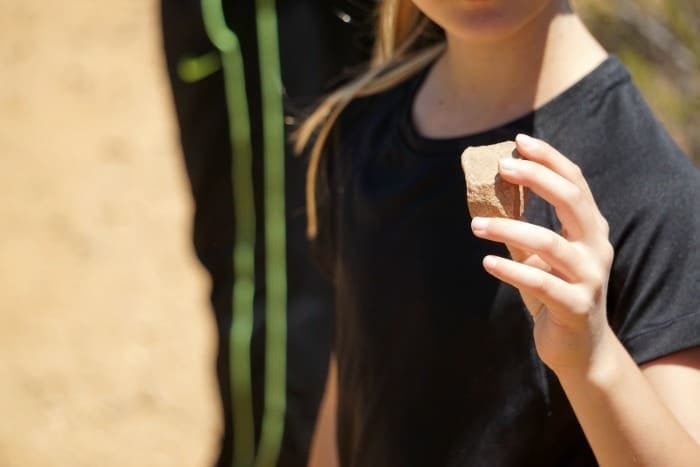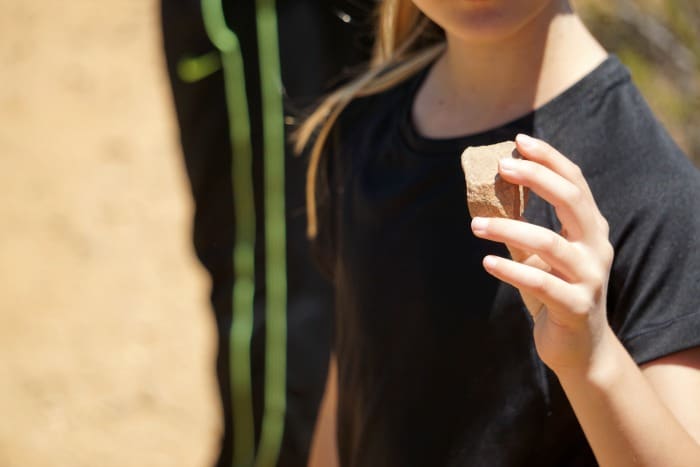 Glamping with Kids
Another thing that makes camping with kids fun is letting them explore and creating crafts for kids when you get home! Rocks can become "friends" and so can pinecones with a little imagination.
Of course you should probably limit them to a few per person but it's a fun way to have a "souvenir" from your camping trip. Make sure to go for hikes and explore your surroundings, that's fun! Here's a Nature Hike I SPY printable to print out before you leave that they will love!
Of course you can't plan for everything, but items like these have made our trips much more pleasant and have made the kids want to go camping year after year. To locate free camp sites visit my post here and have a blast together!!