We love brownie…ok we love cookies too, so what better idea than to blend the two!! Here is our favorite brownie cookie recipe.
The concept is simple really, and you can use other things to make them even more interesting like a peanut butter filling or maybe marshmallow fluff. Use your imagination and make them as sweet as you'd like. Here is the best way to cook them in your muffin tin!
I used refrigerated cookie dough, quite frankly because it was on sale after xmas for $1 a tube and I bought all they had and stuck most of them in the freezer to use along the way for dessert (that's just how we roll here in the our household..lol) but you could make your own cookie batter.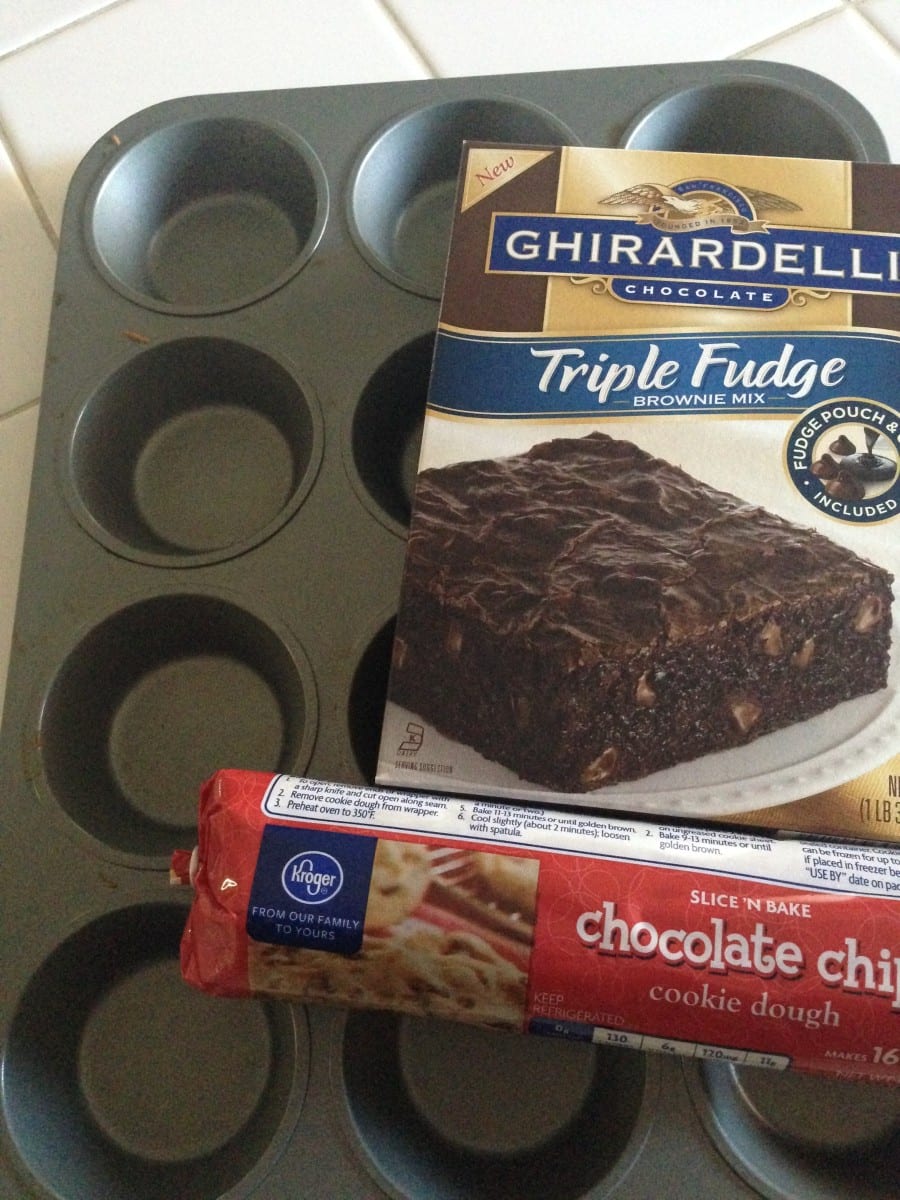 The brownies cooked at 425 for longer than the cookies which were supposed to be in at 450 so I set it higher to be done at about the same time and cooked for about 15 minutes and then checked a few minutes more until they were the way we like them (we like them underdone and ooey gooey inside so I take them out right when the outside is stiffer but the inside isn't yet). It is best to put the cookie dough on the bottom especially if it was refrigerated, works better.
As always, make sure you PRINT COUPONS here before hitting the store!