Here is the Halloween television show schedule for this year! Free scary and funny movies on TV that are perfect to enjoy with your family during October.
When it's October we all think of Halloween, especially if you have kids! We love the free Halloween television show schedule because it's a great excuse for all of us to cuddle up in front of the tv and watch some classic scary and funny movies! Most of the movies Freedom 13 Days of Halloween offers are not scary and are definitely family friendly. Many you have probably seen before but when it is that time of year you've probably forgotten all about them and many are nostalgic for me as I watched them myself when I was younger with my friends.
The entire 13 Nights of Halloween schedule is here for you to look at, screenshots below are courtesy of freedom.go.com as well.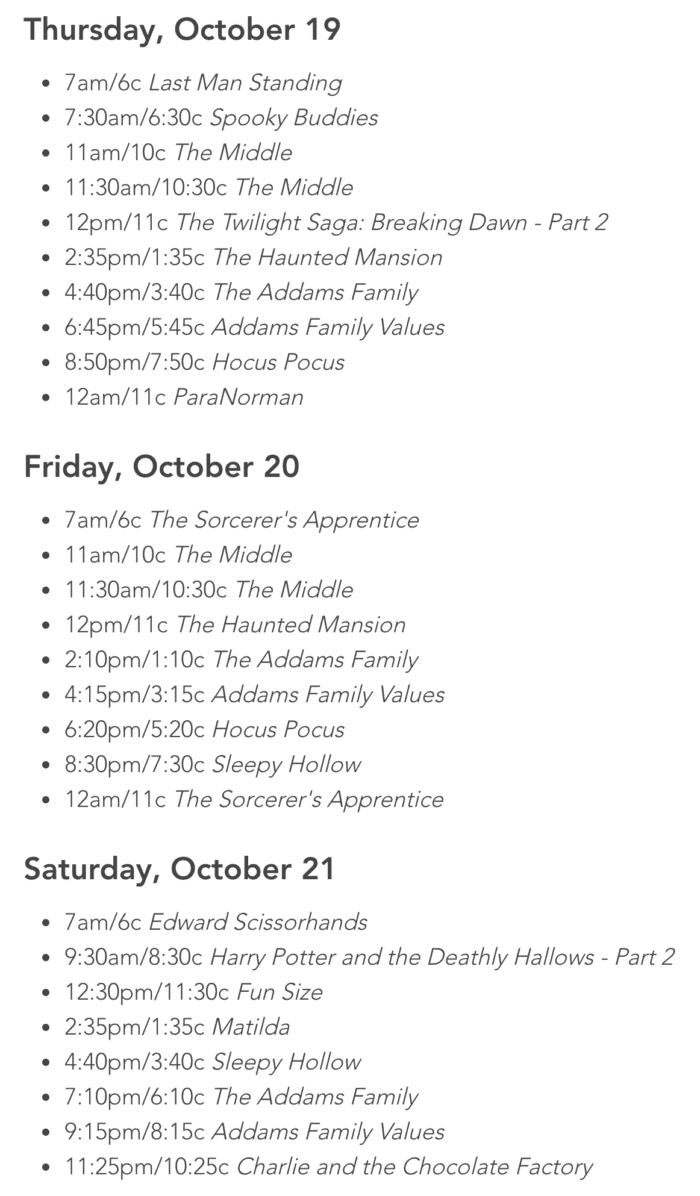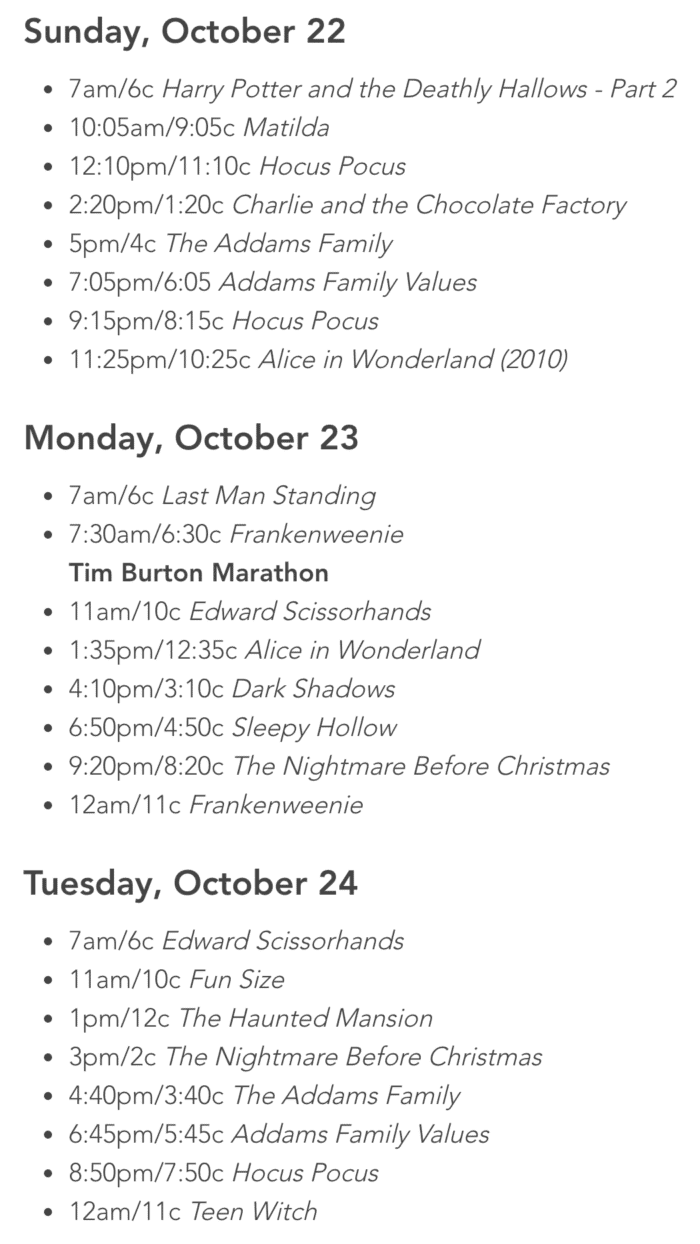 I will say we found Edward Scissorhands on Netflix earlier this year and watched it all 5 of us. I hadn't remembered a lot of it but knew it was an unusual movie with a good message really. My girls really enjoyed it. I love that Freedom brings back a lot of the "old school" movies that we enjoyed as kids and young adults because we can now share the silliness with our kids. Same with The Nightmare Before Christmas, that is one of our all time favorite movies and watch it during Halloween time and before Christmas as well. Such a cute and creative movie.
If you miss one they show many of the popular Halloween movies multiple times throughout the month so set your DVR for the ones you like and make a movie night out of it. That is what I do when this Halloween television schedule comes out. I sit down and set to record the ones I like, especially since many are on too late, so we watch them the next night together.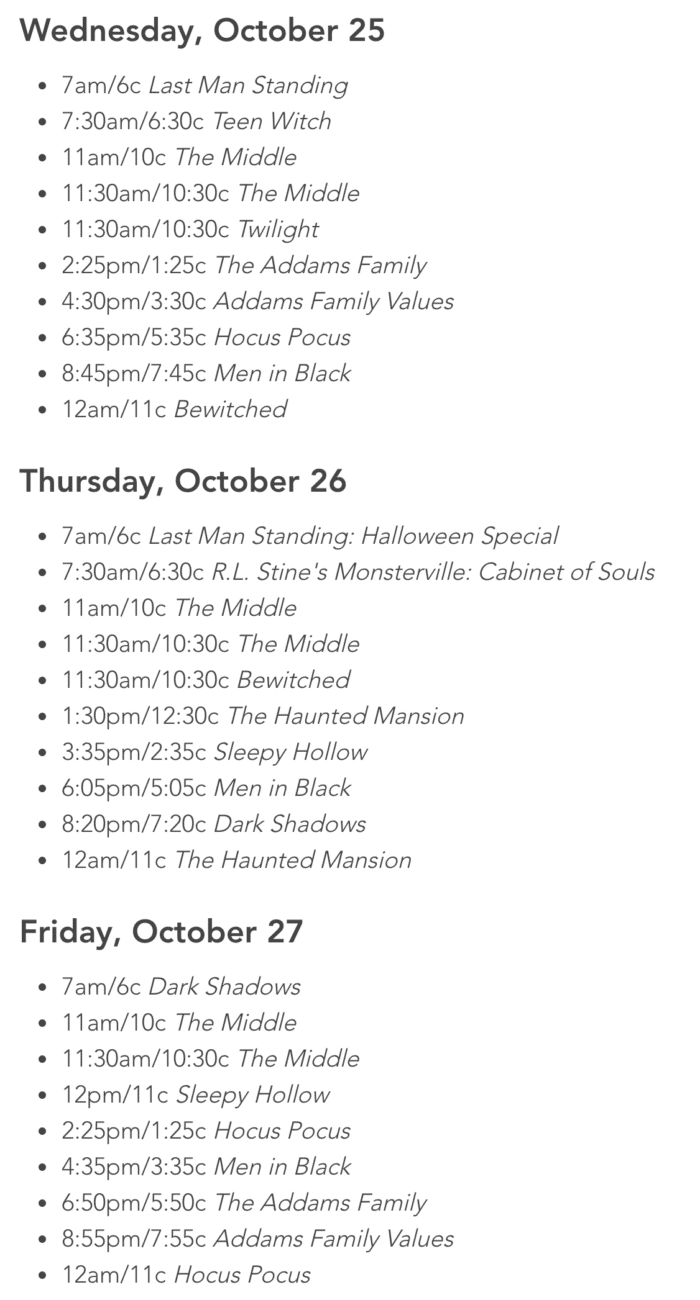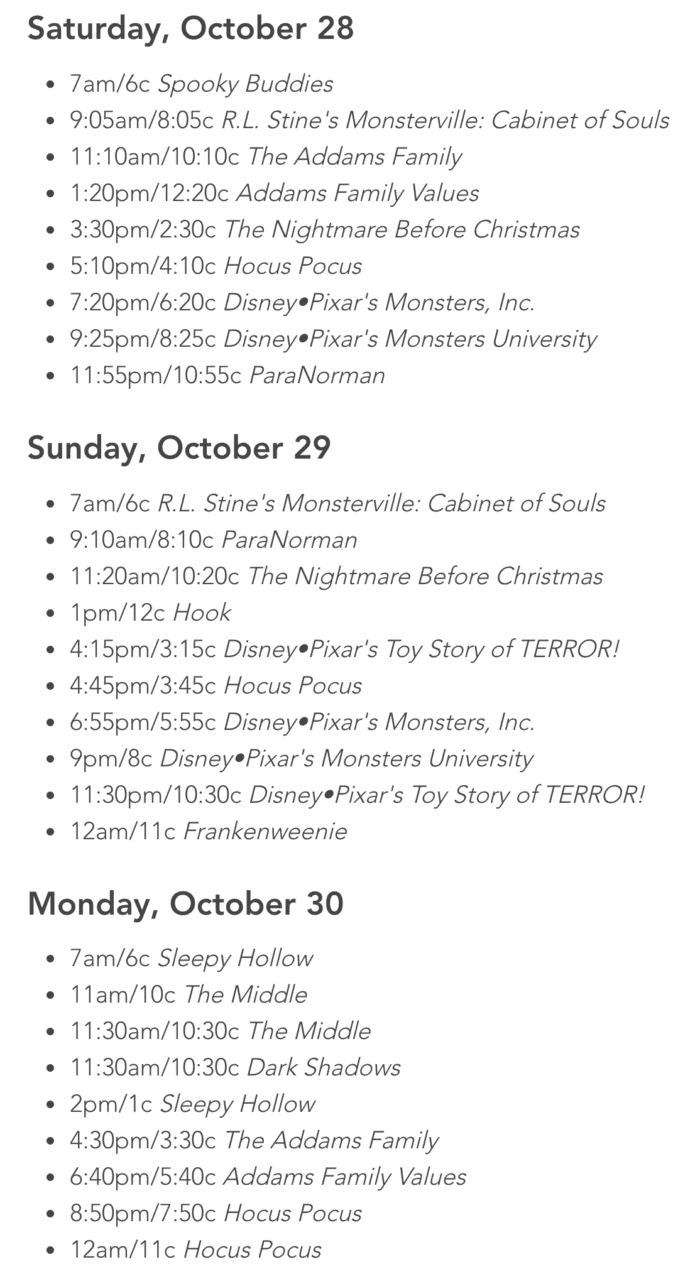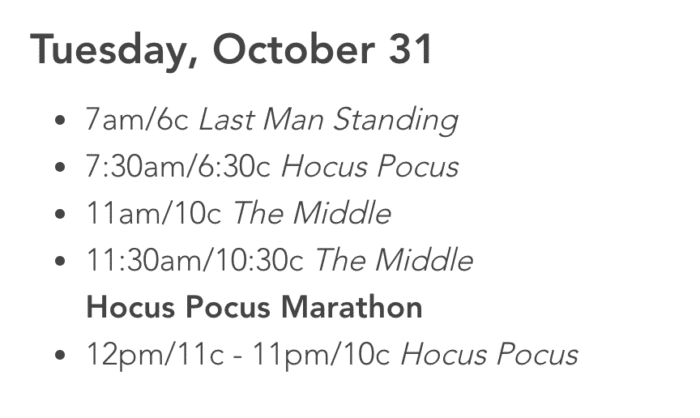 Show schedule courtesy of ABC 13 Nights of Halloween series….we love them for this lineup each year!! Stay tuned for the lineup for the 25 Days of Christmas show schedule.